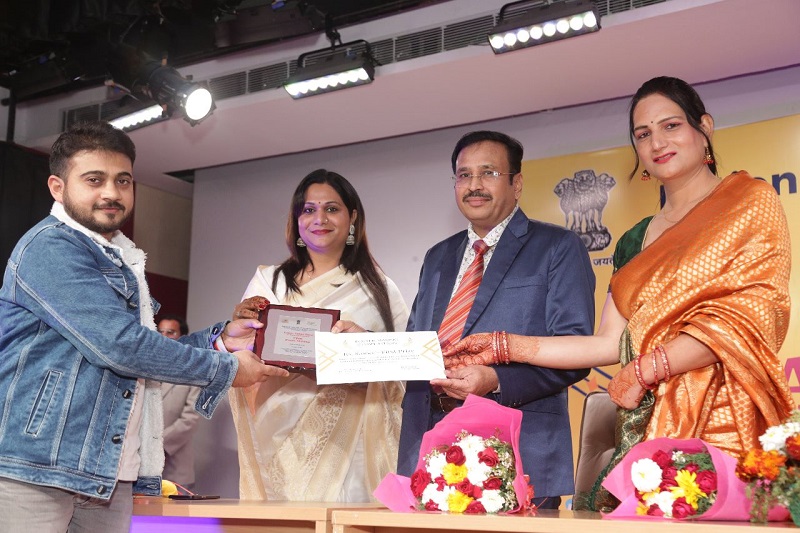 New Delhi: With an aim to provide a platform to transgender persons for showcasing their talent in singing, dancing and painting, the National Institute of Social Defence (NISD) organised its first "Trans Talent Hunt" on Friday.
Over 100 transmen and transwomen from across the country participated in the event that got the loudest cheer from the dance performances.
NISD Director Dr. R. Giriraj inaugurated the event, followed by the introduction of the judges – Ms. Sanjana Simon, Project Coordinator, Kathak Dept., Ministry of Culture; Mr. Shrikant Pandey, Art Curator for CSOI, External Affairs Ministry, and many other government bodies; Dr. Saba Hashmi from Kathak Kendra, Ministry of Culture; and Ms. Soniya Pandey, engineer, Indian Railway.
The competitions took place all through the day, with one energetic performance after another.

Highlighting the importance of such government-organised community competitions, Director Dr. R. Giriraj said, "The transgender community continues to remain on the fringes of development and welfare programmes, with little access to public goods and services."
"Transgender persons are one of the most marginalized sections of society and they face discrimination in all spheres, be it social, economic, or political. They have to face a lot of difficulties while accessing health care services, education, employment, shelter, and social, economic, and political rights."
"The Trans Talent Hunt is an initiative that will hopefully encourage a lot more members of the transgender community to come forward and showcase their talent. The community is full of hidden talent that needs to be presented before the world and this event is a step towards that."
Ms. Soniya Pandey, who is the first transwoman engineer in the Indian Railway, said, "It's heartening to see the government taking such steps to encourage transpersons. We have long been marginalised and typecast. People need to know that there are talented, educated and well-established transgender persons as well. We just wish we were accepted as human beings, that's all."
Echoing the sentiment, transman Jagrit Bhati, who is a lawyer by profession, added, "This event is definitely a confidence-booster for all of us. There is little awareness about transgender persons and people hardly know the difference between transmen and transwomen. This show is a good start, and will help in the long run in making the nation inclusive and sensitive towards transpersons. Mainstreaming of transgender persons has to be
a collective effort."
---