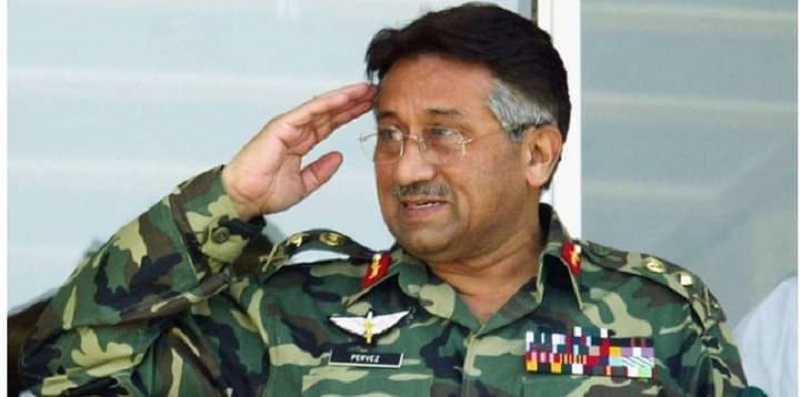 Pervez Musharraf (PC: Twitter)
Dubai: After a prolonged illness, Pakistan's former president Pervez Musharraf died on Sunday at a hospital in Dubai. He was 79.
He had been undergoing treatment in Dubai, according to the Pakistan media reports.
In 1999, Musharraf, the Pakistan Army chief, became the tenth president of the country. He took over the country militarily.
He was chief executive of Pakistan from October 1999 to November 2002 and president from June 2001 to August 2008.
Musharraf was living in Dubai since 2016 after he was declared a fugitive in the former prime minister, Benazir Bhutto murder case and a Red Mosque cleric. He was facing a treason case for suspending the Constitution in 2007.
A Dawn report said that the former president had been suffering from the rare disease amyloidosis, caused by a build-up of an abnormal protein called amyloid in organs and tissues.
As of now, there's no official communication if his body will be taken to Pakistan, though his family has been trying to bring him back home since last year.
In the recent past, he had expressed his desire to spend the "rest of his life" in his home country, and wanted to return to Pakistan as soon as possible.
He was also known as the architect of the Kargil war, the man who ordered his soldiers to enter India to cut off Leh from Srinagar.
Born in New Delhi in 1943, Musharraf was four years old when his parents joined the mass exodus by Muslims to the newly-created Pakistan.
---