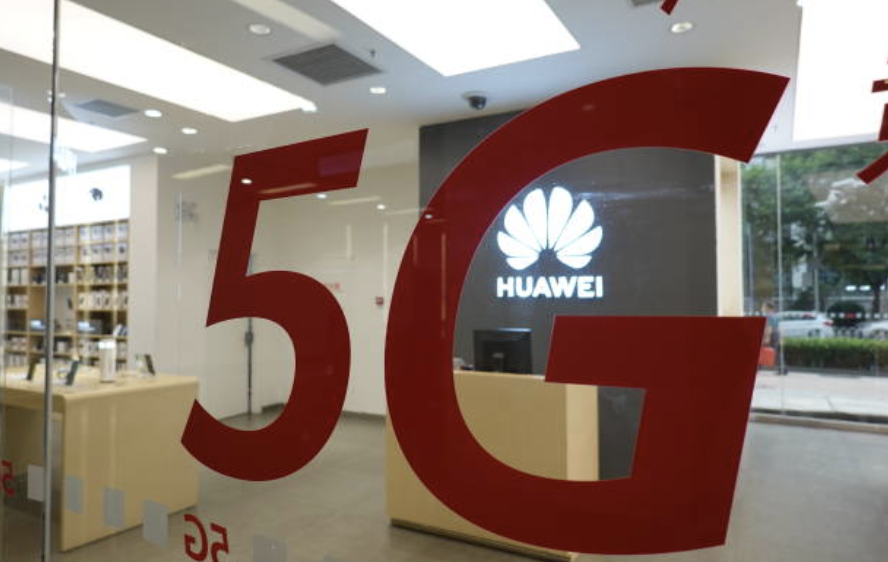 The novel coronavirus, Covid-19, chaos has benefited at least one sector, if not more – the communication sector. In an era that is marked by the need of physical distancing, only technology can bring people closer. Every sector now relies more than ever on communication technology to function, be it healthcare or online education or even over-the-top (OTT) platforms for the film industry. And all of them need faster data.
The fifth-generation or 5G internet is needed now more than ever and every country is racing to formulate its own policies towards it. India has been working on 5G policy for quite some time now. However, there has been one burning issue – the Huawei issue.
Huawei is a leading provider of infrastructure for communication technology in the world. It overtook Ericsson in 2012 as the largest telecommunications equipment manufacturer in the world and overtook Apple in 2018 as the second-largest manufacturer of smartphones in the world, behind Samsung Electronics. But recently, it has been marred with controversies.
It all started in February 2018 with the director of the United States' Federal Bureau of Investigations, Christopher Wray, warning the country's Senate intelligence committee about the "risks posed by Huawei and ZTE". He had said: "We're deeply concerned about the risks of allowing a company or entity that is beholden to foreign governments that don't share our values to gain positions of power inside our telecommunications networks."
Since then, Huawei has seen itself in one controversy after another.
The US wants India to not use any tech from Huawei for its 5G infrastructure. But to ban a company on some assumptions would not augur well with the World Trade Organization where China can claim discrimination. Either India would have to prove that we do not discriminate or tell the WTO that the concerned company is a national security risk. And now India has a window of opportunity.
China has been involved in border skirmishes with India since May. Recently the China's People's Liberation Army was involved in a bloody fight with the Indian Army in the Galwan valley in Ladakh, where twenty Indian soldiers were killed in action. This has stirred a wave of anti-China sentiments across the country. People have called for a boycott of Chinese products, and in wake of that, many contracts that were previously given to Chinese companies have been terminated.
There is another fear with Huawei. It is said to have connections with the PLA. Its founder, Ren Zhengfei, was a military technologist in PLA's information technology research unit.
Huawei has been accused of working as a spy network for the Chinese government. These fears have been aired by many governments, including the United States. These fears led to the collapse of Huawei's efforts to buy 3Com and forced SoftBank to greatly sever ties with Huawei in order to enable its takeover of Sprint Nextel acquire US national-security clearance. The United Kingdom's intelligence and security committee has also recommended stopping the use of Huawei equipment over the same fears. Apart from that, the company's chief financial officer and Ren's daughter was arrested in Canada and placed under house arrest on US request for extradition on a number of charges.
Since then, the US has actively put pressure on a number of companies to drop using Huawei's equipment. It has also actively asked many countries, including India, not to award any 5G infrastructure contract to Huawei. However, in December 2019, the Indian government allowed Huawei to participate in the 5G trials in the country. Most experts suggested this was done to keep China from putting any economic pressure on the Indian economy.
But now things seem to be different from last year. There is a visible wave of anger against China in India after the recent border clash that resulted in the death of Indian soldiers. People want the government to "teach China a lesson" economically. There have been several calls to boycott Chinese companies and products. The government might use these sentiments to finally push Huawei out of the 5G scene in India.
The process seems to have already started. US secretary of state Mike Pompeo recently praised Mukesh Ambani's Jio Telecom, one of the major players in upcoming 5G in India, for "rejecting working with tools of the CCP surveillance state, like Huawei". Pompeo said, "Some of the largest telecom companies around the globe are also becoming clean telcos. We've seen this with Orange in France, Jio in India, Telstra in Australia, SK and KT in South Korea, NTT in Japan, and O2 in the United Kingdom."
The national security argument is now viable for India if China does decide to go to the World Trade Organization for the dispute resolution. The government also will have the backing of the general population if and when China decides to retaliate. This will also facilitate better India-US trade in the telecom sector as not working with China would put Indian companies in a pole position to get business from the US.
How viable all this would be is another matter of debate, but this would be a golden opportunity if the government really wants to do this. It may even help India to create its own Huawei and reduce future dependence on foreign firms for information and communication technology infrastructure. As they say, national security trumps everything else and in this matter, we might as well let it.
---