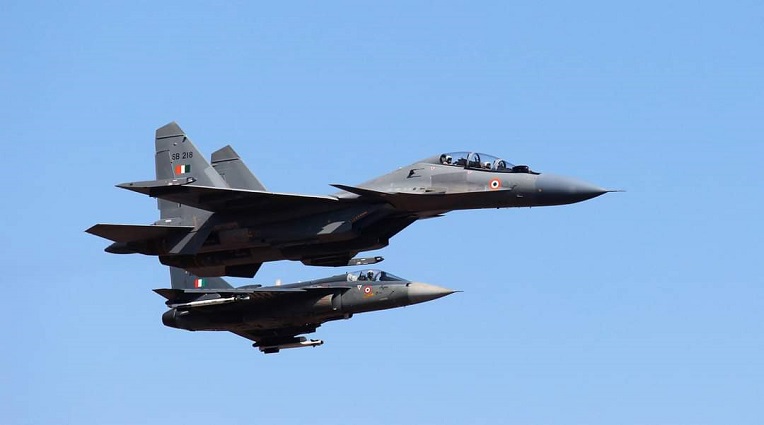 File pic
New Delhi: Amid fresh spike in border tension with China at Yangtse in Arunachal Pradesh, the Indian Air Force commenced a two-day major exercise on Thursday in northeastern region of the country, with involving all its frontline platforms, including Rafale, Sukhoi, Chinook helicopters among others.
The aim of the exercise is to test its war-fighting capabilities and tactics.
---
Read also: Indian and Chinese troops clash again at LAC in Arunachal, injuries reported on both sides
---
Indian Air Force PRO Wing Commander Ashish Moghe said: "Eastern Air Command shall be conducting a pre-planned routine exercise in its area of responsibility on December 15 and 16."
"This exercise was planned well in advance to the recent developments in Tawang, and is not associated with these events. The exercise shall be conducted towards training of IAF crew."
On December 9, the troops of Indian Army and China's PLA had clashed at Yangtse, Tawang in Arunachal Pradesh. Indian troops pushed its Chinese counterparts back and held the ground strongly.
---
Read also: China unilaterally tried to change status quo in Yangtse area in Arunachal, Rajnath tell House
---
As per the reports, the Chinese have deployed airborne early-warning aircraft at its Shigatse airport in the wake of Eastern Air Command exercise.
Indian Air Force has activated all assets which are under the area of responsibility of its Eastern Air Command.
"The exercise has been commenced at the command level to validate its tactics in a particular scenario. All assets of the IAF are in action," sources said.
They said that the aircraft in action would include the Rafale, stationed at Hasimara in West Bengal, and also the Su-30 MKI which are housed at Tezpur in Assam.
---