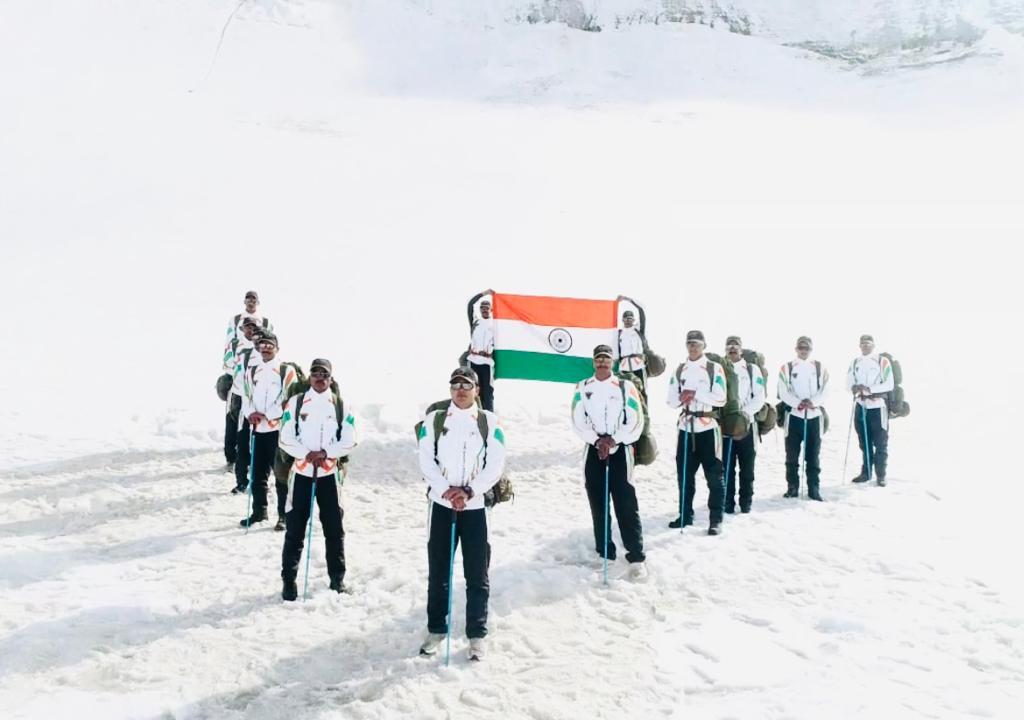 Trekking Expedition from Rumtse to Nyoma
Srinagar: Living up to the tradition of adventure in Indian Army and to mark 'Azadi ka Amrit Mahotsav', a Trekking Expedition from Rumtse to Nyoma was flagged in by Snow Leopard Brigade at Nyoma on August 19.
The trekking expedition team comprising of 14 members was flagged off from Rumste on August 8.
The expedition was flagged in by Brigadier Sanjeev Dahiya, Commander, Snow Leopard Brigade at Nyoma.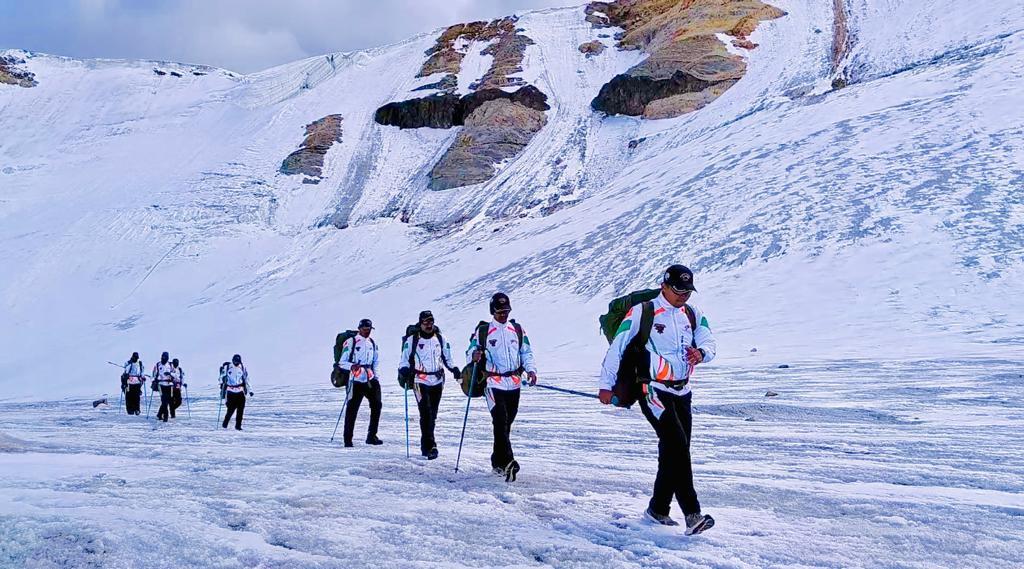 The main aim of the expedition was to pay homage to nation's bravehearts.
Besides this the expedition envisioned fostering spirit of adventure in the participants, interacting with community members and veterans enroute and creating a better understanding of rich cultural heritage and flora & fauna of Ladakh.
The expedition team traversed through the challenging and tough terrain of Ladakh and covered a distance of 213 kilometer over a period of 12 days negotiating heights ranging from 14000 feet to 18000 feet in unexplored and snowclad areas.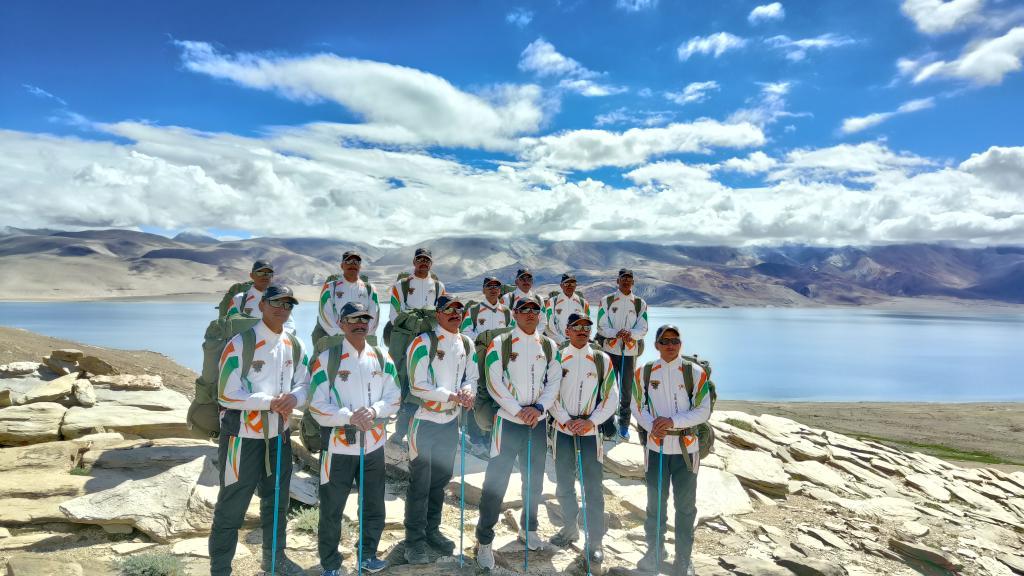 He interacted with the team members and applauded them for their determined attitude and extraordinary fitness levels.
---