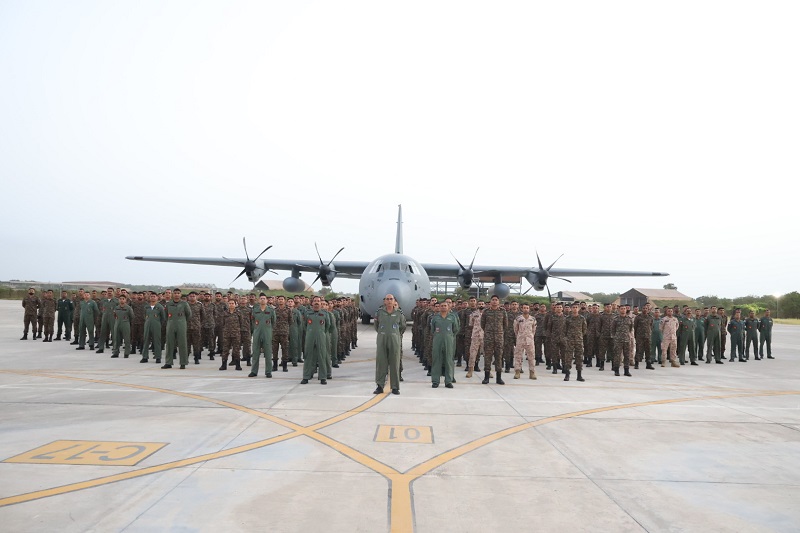 Indian Army troops
New Delhi: A total of 137 Indian Army personnel have departed for "Exercise Bright Star - 23" scheduled to be conducted from August 31 August at Mohammed Naguib Military Base in Egypt.
The exercise which will be culminated on September 14, is a multinational triservices joint military exercise that will be led by US CENTCOM and Egyptian Army.
It was initially conceptualized as a bilateral biennial training exercise between the US and Egypt during the Camp David Accord of 1977.
The first edition of the Exercise was conducted in the year 1980 in Egypt.
From 1995 onwards the Exercise was expanded for participation by other nations.
The previous Exercise BRIGHT STAR was conducted in the year 2021 wherein forces of 21 countries had participated.
This year 34 countries will participate in Exercise BRIGHT STAR- 23. It will be the largest ever joint military exercise in Middle East & North Africa region.
This is for the first time that Indian Armed Forces are participating in Exercise BRIGHT STAR with a total strength of 549 personnel.
The Indian Army is being represented by a contingent from 23 JAT Battalion.
The Exercise will comprise of a large number of training activities focused on combating emerging unconventional threats and enhancing regional partnerships amongst participating nations aimed at maintaining world peace.
In addition to the various field and situational training exercises, Exercise BRIGHT STAR- 23 will also include a combined arms live firing exercise based on a tactical setting.
A panel discussion on contemporary topics is also planned to be conducted on Cyber Security for which the Indian Armed Forces are the lead force.
"Exercise BRIGHT STAR- 23 will provide a unique opportunity to Indian Army to share best practices and experiences with other armies besides enhancing the defence cooperation. Indian Army looks forward to an enriching professional experience from the Exercise."
---