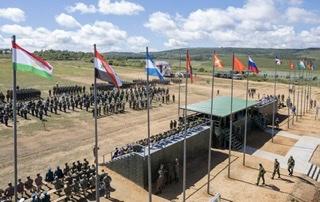 Moscow: A multilateral strategic command and staff exercise — Vostok 2022 has begun on Thursday at the training grounds of the Eastern Military District of Russia.
Indian Army's 7/8 Gorkha Rifles is participating in the exercise, in which troops from China will also hone their skills from foreign counterparts.
The exercise which concludes on September 7, is aimed at interaction and coordination amongst other participating military contingents and observers.
The Indian Army contingent will undertake joint manoeuvres to include joint field training exercises, combat discussions, and firepower exercises.
"The Indian Army contingent will look forward to sharing practical aspects and put into practice the validated drills, procedures and practice amalgamation of new technology through discussions and tactical exercises," Indian Army spokesperson Col Sudhir Chamoli said.
Days ago, the Russian defence ministry had announced that the Vostok 2022 exercise will be held at 7 firing ranges in Russia's Far East and the Sea of Japan.
In the exercise over 50,000 soldiers and 5,000 weapons units, including 140 aircraft and 60 warships will be involved.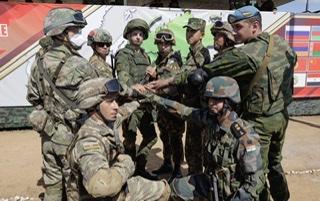 In reply to a question, the White House spokesperson said that the United States has concerns about any country conducting military exercises with Russia which has waged an "unprovoked and brutal" war against Ukraine.
On being asked about the White House reaction over India's participation in Vostok exercise, Indian foreign ministry spokesperson Arindam Bagchi said on Thursday that India has been participating in multilateral exercises in Russia along with other countries.
It should be mentioned that the India is not participating in the naval component of the exercise.
---