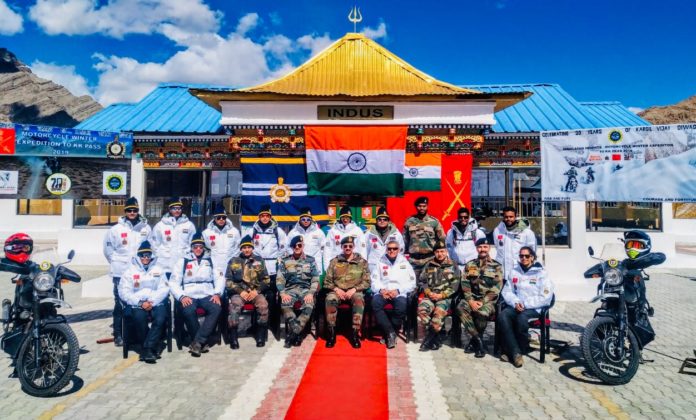 The much-awaited Himalayan Heights Expedition was flagged off on Sunday from Karu Military Station in Jammu and Kashmir. 
3 Infantry Division General Officer Commanding Maj Gen Sanjiv Rai flagged off the expedition to Kara Koram pass. 
In 14-day long expedition, 11 bikes and 1 dream expedition are participating and will cover over 1,000 km and is likely to qualify for inclusion in the record books, an Indian Army spokesperson said.
This road route initially used as the Afghan trade route has never been explored by any biker in the world.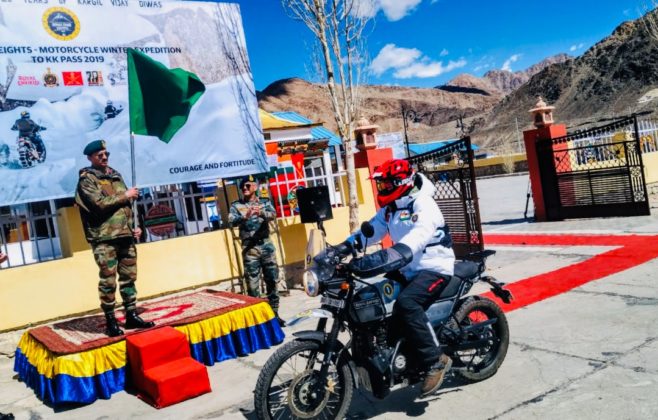 The expedition is led by Indian Army team comprising riders from Army Service Corps, Royal Enfield and Himalayan Motorsports.
The Team is ready to brave all odds in the unforgiving terrain and the extreme climate of the region, to complete a motorcycle expedition to Karakoram Pass. 
In this 20thAnniversary of the Kargil Vijay Diwas, such adventure activities undertaken by brave Army personnel including women officers serve to renew and rekindle the spirit of fortitude, courage and adventure synonymous with the Indian Army.