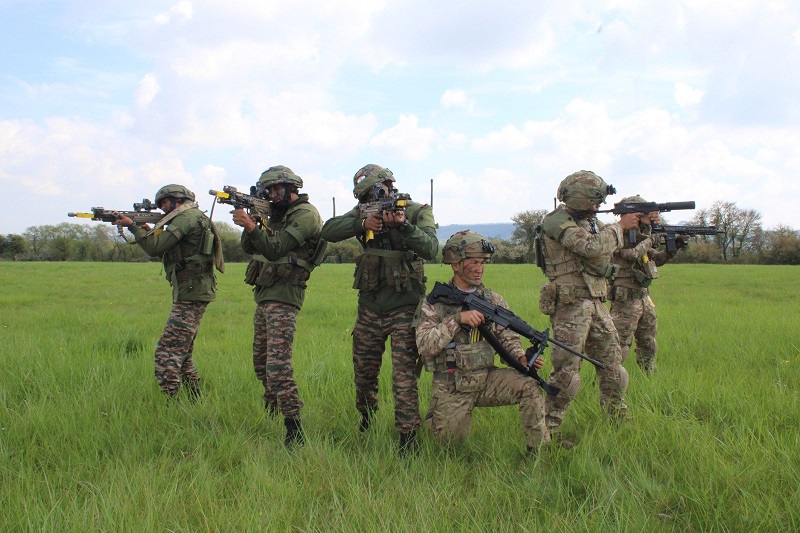 Troops of Indian and British Army
---
Troops of the Indian Army have been in the United Kingdom to participate in joint Indian and British army military training, Exercise Ajeya Warrior 2023, at Salisbury Plains in England.
The wargame has seen a composite company of 120 soldiers from the Indian Army's Bihar Regiment and soldiers from the 2 Royal Gorkha Rifles of the United Kingdom share their knowledge and expertise to enhance the combat tactics of both sides.
---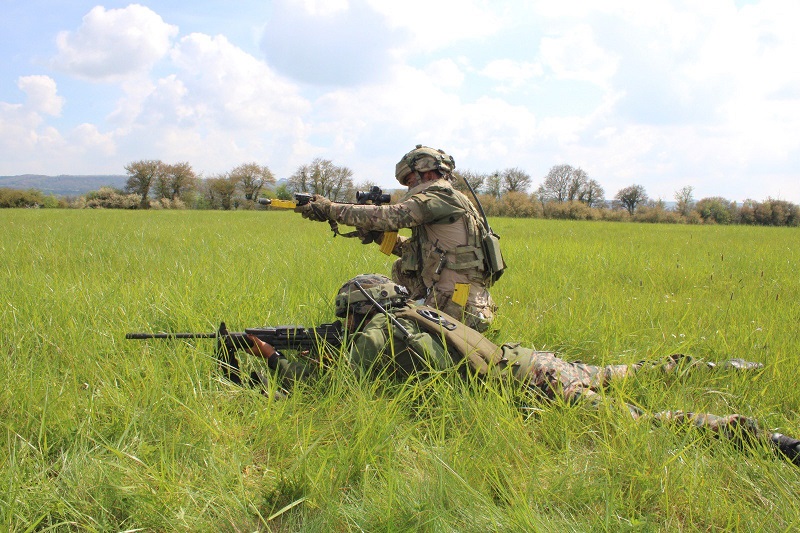 ---
The two-week training event which is underway on Salisbury Plain Training Area (SPTA) is held biannually in alternate countries.
The Indian troops have participated in a series of familiarisation stands and lectures that have encompassed counter-improvised explosive device (IED) skills and casualty evacuation drills as well as offensive and defensive missions.
From getting to know one another's kit and equipment, to understanding each other's experiences and tactics on operations, the exercise provides an excellent platform from which to learn about each other's organizations.
---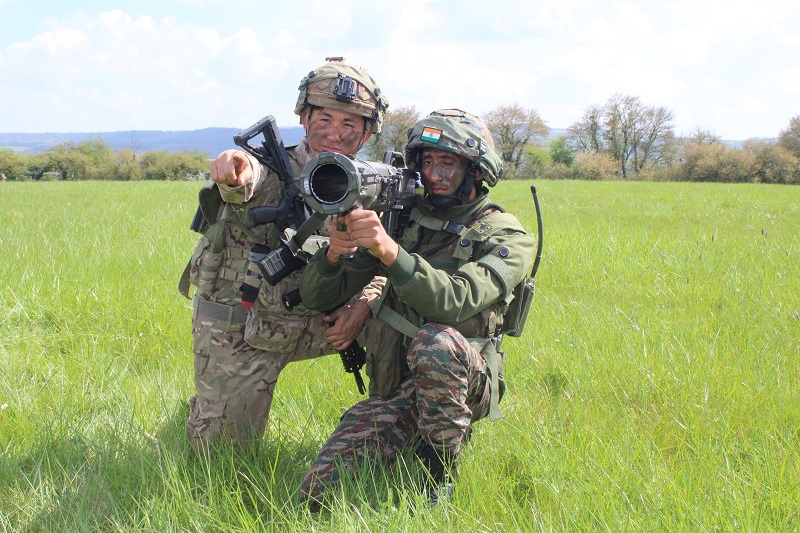 ---
The Bihar Regiment units are among the most prestigious and most decorated regiments of the Indian Army.
"The UK and India are very strong natural partners. The UK is the right partner to support India in the face of modern security challenges, with its deep experience of counter insurgency operations and a robust defence industrial base that is looking to work collaboratively with India's defence industry," an UK official said.
---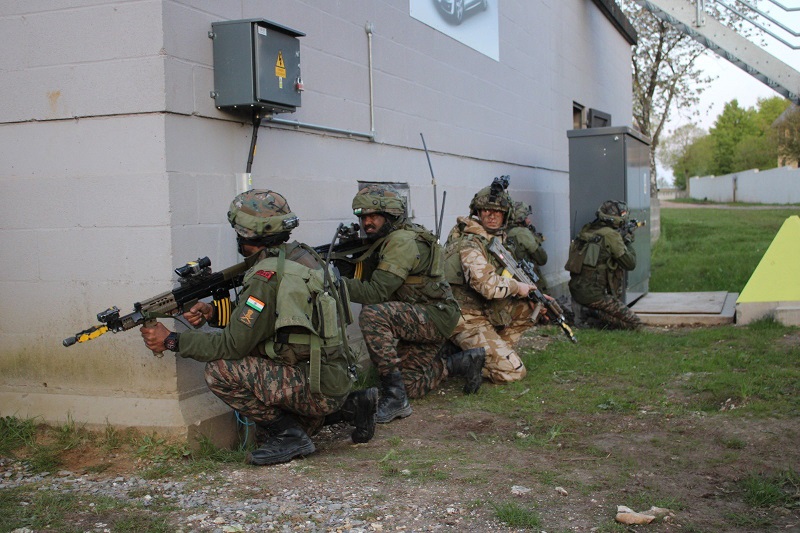 ---
This is the 7th edition of the joint military exercise, will be culminated on May 11. The last edition was held at Chaubatia in Uttarakhand in October 2021.
---
---