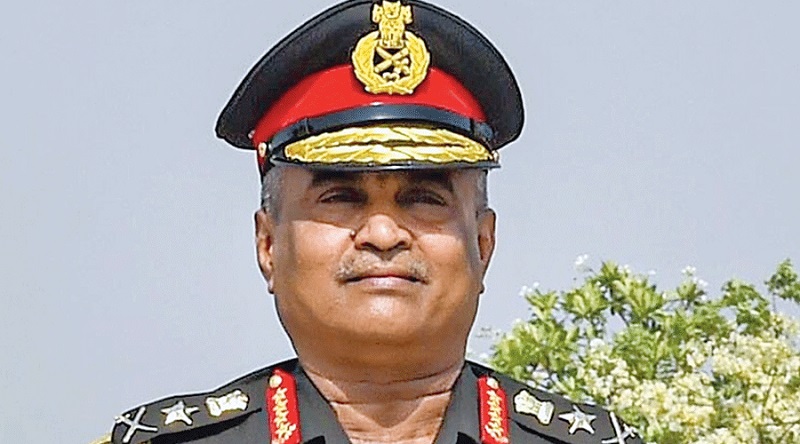 Gen Manoj Pande. (File photo)
New Delhi: To further enhance the defence ties between India and Bangladesh, the Indian Army chief, General Manoj Pande, landed on a two-day visit to Bangladesh, on Monday.
During his stay in the country, he will be meeting the senior military leadership of Bangladesh, in Dhaka, where he will discuss avenues for further enhancing India-Bangladesh defence relations.
On June 6, he will be reviewing the passing-out parade (POP) of officer cadets of the 84th Long Course at the Bangladesh Military Academy, Chattogram.
During the parade, the Army chief will be presenting the "Bangladesh India Friendship Trophy" instituted for the best foreign cadet (from friendly foreign countries) of the passing-out course from BMA.
The first trophy, which is being given this year, will be awarded to officer cadet Everton of Tanzania.
This trophy is in reciprocation to the "Bangladesh Trophy and Medal" instituted at the Indian Military Academy, Dehradun, in December 2021, for best foreign cadet of the passing-out course.
Notably, the Army chief will be reviewing the POP at IMA, Dehradun on 10 June 2023 and present the Bangladesh Medal & Trophy.
Other engagements of the Army chief include formal interactions with the Bangladesh Army chief and the country's principal staff officer of the armed forces division. Apart from this, he will attend briefings by senior Bangladesh military officers on bilateral cooperation issues.
Gen Pande visited Bangladesh in July 2022 as his first foreign visit after becoming the Army chief.
The Bangladesh Army chief visited India in April this year and reviewed the passing-out parade at the Officers Training Academy, Chennai.
---