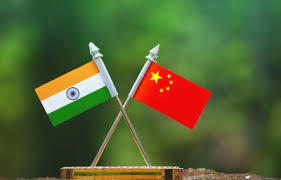 New Delhi: Three Indian Army personnel, including the commanding officer of an unit posted in Galwan Valley were killed in action after a "violent face off" took place with Chinese troops on Monday night.
In an amended statement, the Indian Army said the Indian Army said that the the casualties took place on both sides.
"During de-escalation process underway in the Galwan Valley, a violent face-off took place yesterday night with casualties on both sides. The loss of lives on the Indian side includes an officer and two soldiers," the Indian Army said.
"Senior military officials of the two sides are currently meeting at the venue to defuse the situation," it added.
However, China side has lodged a strong protest and solemn representation to the Indian side.
"Indian troops on Monday seriously violated the consensus of the two sides by illegally crossing the border twice and carrying out provocative attacks on Chinese soldiers, resulting in serious physical clashes," Chinese foreign ministry was quoted saying by Chinese state owned news portal.
Further, the Chinese foreign minister said, "China has lodged solemn representations with the Indian side and urged it to strictly restrain its frontline troops from crossing the border or taking any unilateral action that may complicate the border situation."
Sources said the soldiers belonged to 16 Bihar Regiment, and included a junior commissioned officer (JCO) besides the senior officer.
Sources in the Army said that there was no firing took place.
India and China have been engaged in a stand-off for over a month, after China advanced its troops along the LAC and transgressed it at multiple locations in Eastern Ladakh.
Following the standoff in eastern Ladakh, the two sides have deployed additional troops along the LAC, the de-facto Sino-India border, in North Sikkim, Himachal Pradesh, Uttarakhand and Arunachal Pradesh.
Both sides held a series of talks in the last few days to resolve the row.
Aiming to resolve the impasse, Leh-based 14 Corps Commander Lt General Harinder Singh and South Xinjiang Military Region Commander Maj Gen Liu Lin held over six-hour meeting on June 6.
The meeting was followed by Major General-level talks on Wednesday and Friday.
Last week in Dehradun, Army Chief General MM Naravane had said that the situation along the LAC is under control.
---