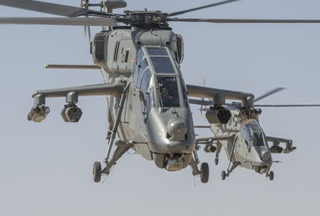 Tezpur: Enhancing it's precision, speed and fire power capabilities, the Indian Army has successfully conducted inaugural firing of 70 mm rockets and 20 mm turret guns both by day and night from indigenously built multi-role Light Combat Helicopter "Prachand", which has been designed for mountainous terrain.

Based out at Missamari, the light combat helicopters' first squadron of the Indian Army carried out the firing from air force station Likabali in Arunachal Pradesh.

Both the Army and the Air Force have inducted the indigenous LCH in small numbers and a bigger deal for 156 LCH is awaiting the government approval.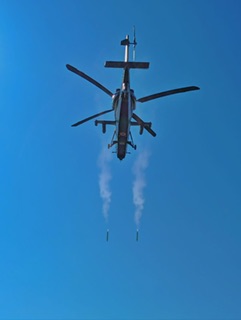 "Lt Gen A. K. Suri, Director-General, Army Aviation, witnessed the firing from the leading helicopter of the three attack helicopter formation for real-time validation of the armament capability of an LCH squadron," the Army said on social media platform X, formerly Twitter.
November 1, 2023 is the 38th raising day of the Army Aviation Corps.

The Army Aviation, which has so far operated utility helicopters, inducted its first dedicated attack helicopter with the LCH and the first squadron, 351 Army Aviation, was moved to Missamari, Assam in the eastern sector near the Line of Actual Control (LAC) last November

A bigger contract for 156 indigenous LCH, 90 for Army and 66 for the Air Force, estimated to cost ₹45,000 crore is expected to be taken up by the Defence Acquisition Council (DAC) in November.

In addition to the LCH, the Army is also gearing up to induct the first lot of AH-64E Apache attack helicopters, six of which have been contracted, from February 2024 onwards and will be deployed in the desert sector.

The Prachand is India's first indigenous multi-role combat helicopter, developed by Hindustan Aeronautics Limited (HAL).

It is designed to meet the needs of the Indian armed forces operating in deserts and mountainous areas.

The helicopter is fitted with Shakti Engine, which is co-developed by HAL and France's Safran.

The helicopter received operational clearance in 2017.


---