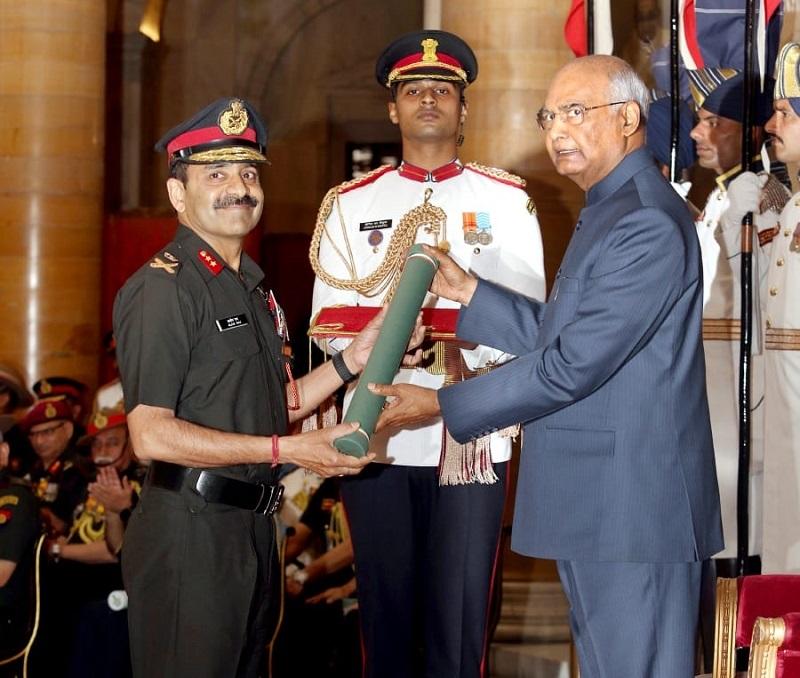 New Delhi: Rajasthan occupies an unique distinction with its many denizens opting for the defence forces.
Keeping in proclivity with the extant traditions, Maj Gen Alok Raj, who hails from Rajasthan, too had no decision dilemma while choosing armed forces as a career choice.
The General officer was last posted in Mumbai holding two important appointments, one being the Additional Directorate General, National Cadets Corps (NCC)- Maharashtra and the second as the Chairman Board of Administration & GM Canteen Stores Department, at Adelphi in Mumbai.
He superannuated on October 31 after serving over 37 years of distinguished service in the Indian Army.
Commissioned into First battalion of the Sikh Light Infantry in June 1983, Maj Gen Raj later commanded the same Unit in Rajasthan, Gujarat and Ladakh.
During his stint in the army, he had served with the Foreign Mission at Angola as United Nations Military Observer.
The officer served in various capacities across the country in Sikkim, Jammu & Kashmir, Sri Lanka, Ladakh, Gujarat and Northeast.
As a Major General, he commanded a prestigious Infantry Division on the Line of Actual Control (LAC) in Arunachal and Assam.
While posted as Chief of Staff of Gajraj Corps in Operation Rhino, he was conferred with coveted 'Ati Vishist Seva Medal' (AVSM) by the President in 2019 for exceptional services he rendered in the Northeast.
Maj Gen Raj also has the distinction of being the Chief Project Coordinator of prestigious 'National War Memorial' project in New Delhi.
He steered completion of this newest iconic monument, built right next to India Gate which was dedicated by the Prime Minister Narendra Modi to the Armed Forces of India on February 25, 2019.
A marathon runner and mountaineer, General Raj is connected to his roots and plans to work for a social cause to contribute towards the society and the nation building.
---