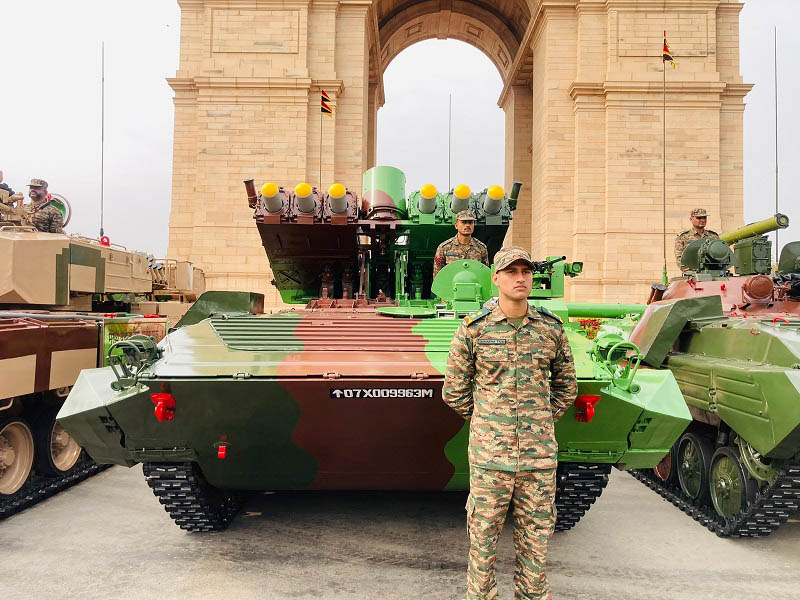 Lt Siddartha Tyagi, Nag contingent commander
New Delhi: Indigenously developed anti-tank guided missile (ATGM) Nag will be featured for the first time in the Indian Army mechanised columns, after conducting final user trials, during the Republic Day parade 2023 on Kartavaya Path in the national capital on January 26.
Prior to this, the Defence Research and Development Organization (DRDO) had showcased it on the Republic Day parade.
Lieutenant Siddhartha Tyagi, who is the contingent commander, said it's a proud moment for his unit to represent in the Republic Day parade this year.
The missile system had conducted final user trial of third-generation ATGM Nag in 2020 from Pokhran range and will be inducted into the Indian Army soon.
---
Read also: Third-generation ATGM NAG successfully hit target from Pokran range
---
The DRDO-developed ATGM NAG has the capability to engage highly fortified enemy tanks in day and night conditions. It has "fire & forget" and "top attack" capabilities with passive homing guidance to defeat all main battle tanks equipped with composite and reactive armour.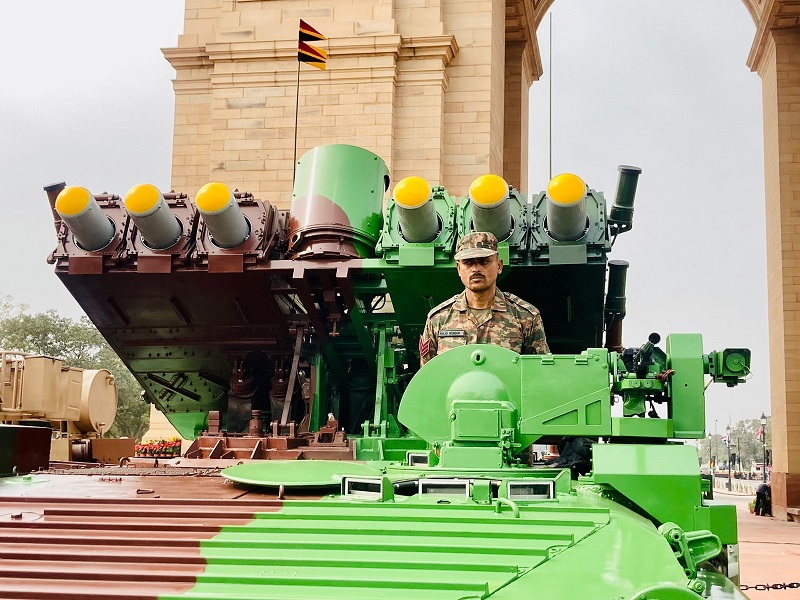 Nag missile system at India Gate
The NAG missile carrier, NAMICA, is a BMP-II based system with amphibious capability.
Lt Tyagi further said that the system can be deployed anywhere, including in high-altitude terrain, waters and deserts.
The missile will be produced by defence public-sector unit Bharat Dynamics Limited (BDL), whereas Ordnance Factory Medak will produce the NAMICA.
This year India will showcase its indigenization power on the Kartavya Path during the Republic Day parade. Besides the NAG missile, there will be eight other mechanized columns to be displayed to the spectators, including three main battle tanks Arjun MK-I, and two BMP 2/2K, three quick-reaction fighting vehicles (QRFV), two K-9 Vajra self-propelled howitzer guns, one BrahMos missile, two 10m short-span bridges, a mobile microwave node & mobile network centre each and two Akash missile systems.
---