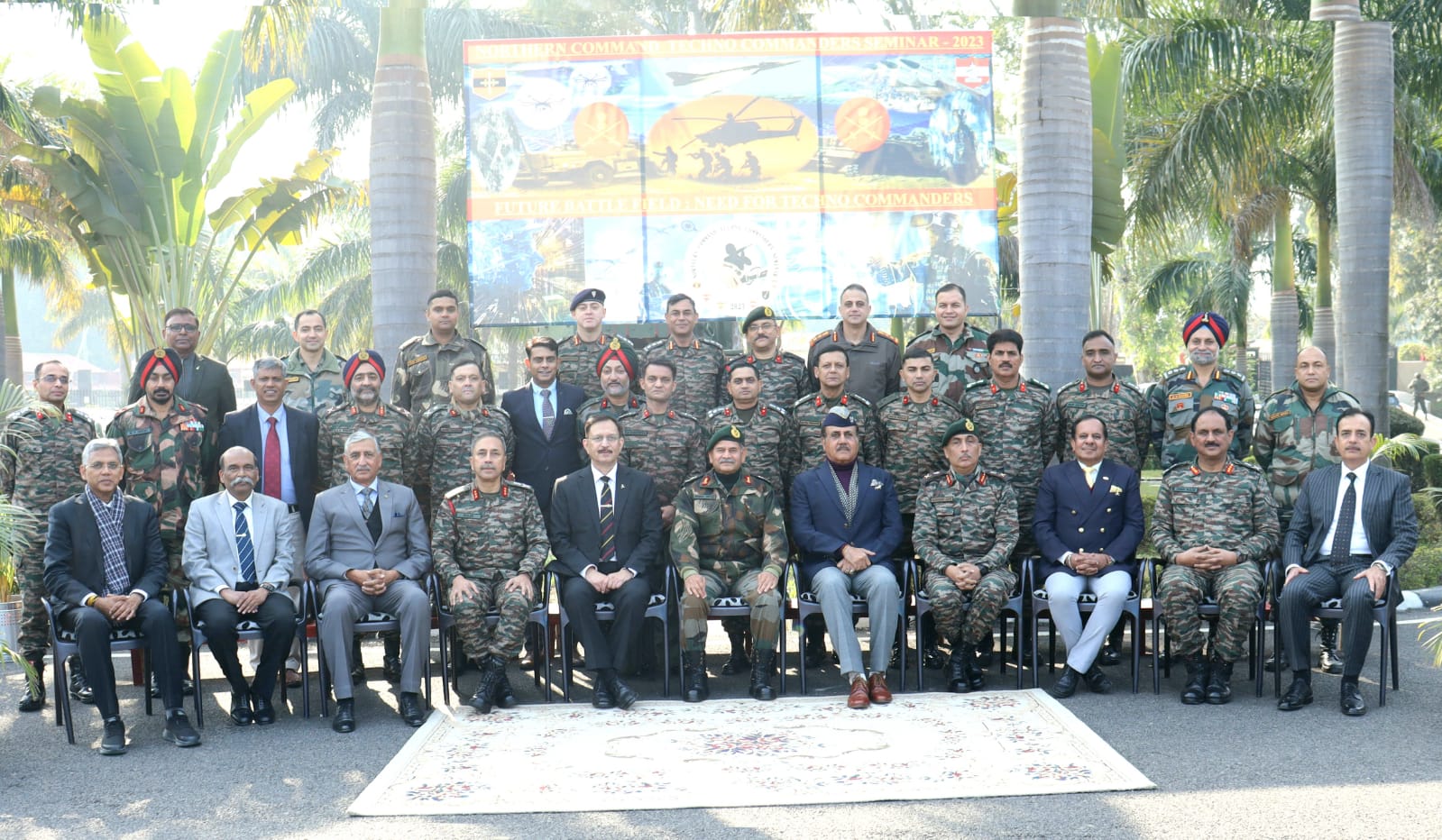 Senior Army officials and thinktank members at the Northern Command Techno Commanders Seminar – 2023, in Jammu's Nagrota Military Station. (Photo: Indian Army)
Jammu: Facing challenges from two adversaries on the northern and western borders, which is also coupled with the threat of state-sponsored "non-state actors" attempting to destabilize the internal security environment, the Northern Army commanders are honing their skills in technologies for future battles, which will inevitably be tech-intensive.
In keeping focus with the battle scenarios the near future presents, the Indian Army conducted a two-day Northern Command Techno Commanders Seminar – 2023 from January 16 at Nagrota Military Station in Jammu.
The general officer commanding in chief of the Northern Army Command, Lieutenant General Upendra Dwivedi, inaugurated the seminar, which was planned with academia and thinktanks to brainstorm the issue and prepare commanders for future conflicts.
According to military leaders, observers, planners, and thinkers, the nature of warfare is changing globally and the current and future conflicts will be fought as a "whole of nation" approach where technology will be extensively utilized in the information (cognitive, cyber and electromagnetic ) and physical domains.
Thus, the seminar has been designed to enable the Northern Army to incorporate the technical needs of the commanders and ascertain the latest developments in the technical domain of the battlefield.
---