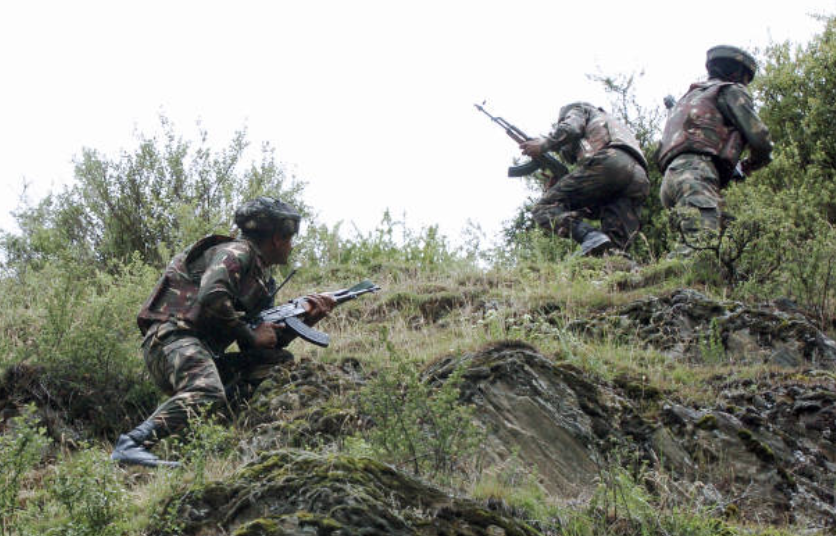 File photo for representation.
Udhampur/New Delhi: The number of Indian Army soldiers killed in Friday's encounter with militants in Jammu & Kashmir's Rajouri sector has climbed to five with three more soldiers succumbing to their injuries at the Army Command Hospital in Udhampur. As India Sentinels reported earlier, the Army engaged with the heavily armed militants entrenched in a cave in the Kandi forest area of the sector.
On May 3, the Army had launched a joint operation with other security forces to hunt down the militants suspected of having carried out the April 20 deadly attack on an Army truck in the Rajouri district, which had killed five soldiers. Friday's encounter was a part of the operation when troops closed in to the militants after getting specific intelligence on their whereabouts.
Op Trinetra
Progress Update

In the ongoing operation three soldiers who were injured earlier have unfortunately succumbed to their injuries

Operations are still in progress

— White Knight Corps (@Whiteknight_IA) May 5, 2023
According to the initial Army statement on the encounter, the Udhampur-based Northern Army Command headquarters said the exchange of fire between the militants and the soldiers started in the morning at around 7.30. During the encounter, the militants triggered an explosive, which killed two soldiers and injured four more, including an officer.
So far, the Army has released no details regarding name, rank, and the unit of the fallen and injured soldier. However, India Sentinels learned that at least four out of the five soldiers killed in action during Friday's Rajouri encounter were special forces commandos from the 9 Para (SF).
Friday's encounter is reminiscent of a similar encounter that took place in October 2021. During that time, militants, who were later believed to be members of Pakistan's highly trained "Border Action Team" or BAT, laid an ambush to an Army patrol and killed five soldiers. The attack prompted the Army to launch an operation in the treacherous Pir Panjal range terrain where the enemy lured the soldiers in and killed four more of them.
In the monthlong operation, success evaded the Army as not even a single attacker could be tracked down and accounted for.
---