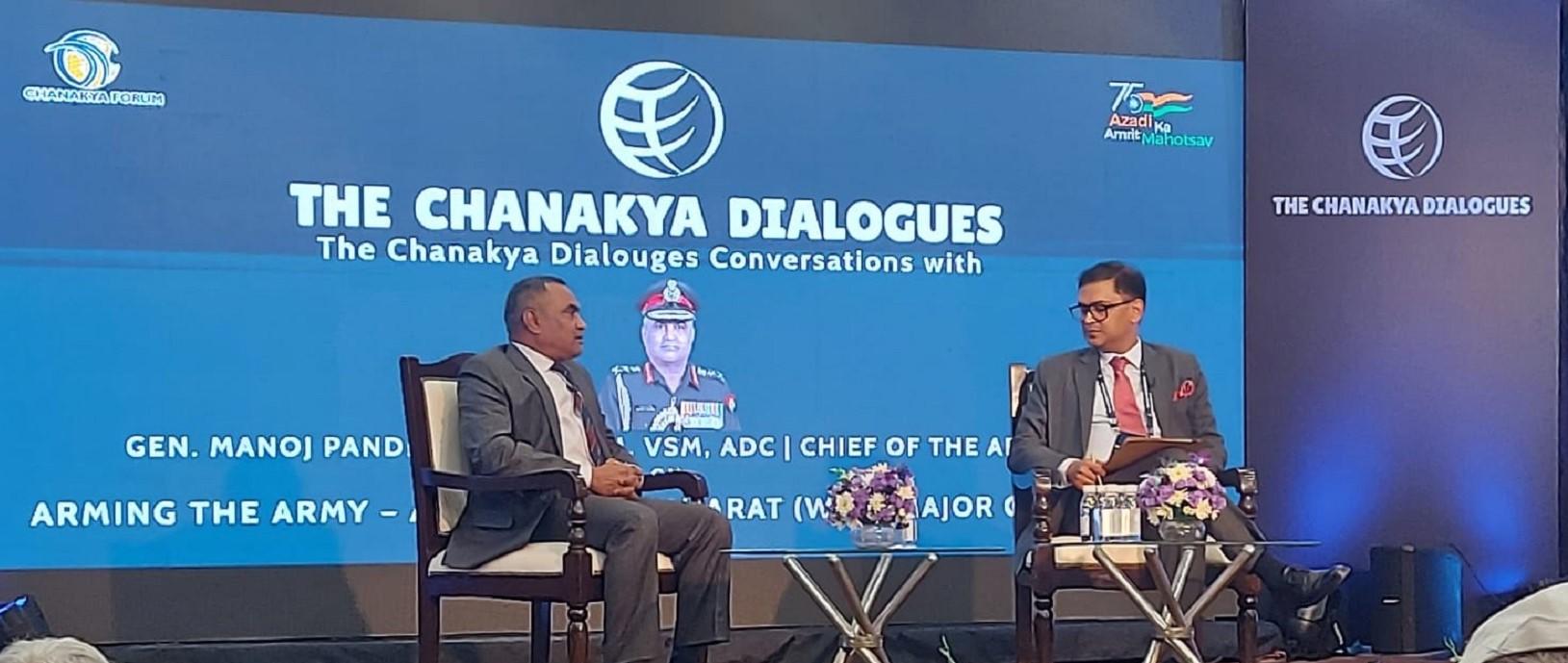 Gen Manoj Pande at Chanakya Dialogue
New Delhi: Amidst the lingering border standoff with China along the Line of Actual Control (LAC) in eastern Ladakh, Indian Army Chief Gen Manoj Pande has stated that the situation in eastern Ladakh is "stable but unpredictable".
Speaking at an event Chanakya Dialogue, he also stated that the Indian side is looking forward to the 17th round of senior Corps Commander level talks with China for resolution of the remaining issues.
Talking about the China's PLA troops, he said that there has been no significant reduction, referring to the ongoing situation along the LAC in the eastern Ladakh.
Read also: Gen Manoj Pande visits France to boost bilateral defence ties
On infrastructure development being carried out by the Chinese side in the border areas, he said it is going on unabated.
"In terms of infrastructure development, that is going unabated. There is road infrastructure, helipads, airfields including roads right up to the passes."
"One of the notable developments has been the G695 road or highway, running parallel to the LAC, which will give them the ability to not only move forces forward but also switch forces from one sector to another."
On Indian Army's readiness, Gen Pande added, "our transition to winter posture is underway".
Gen Pande also said that there is a need to very carefully calibrate "our actions on LAC to be able to safeguard our interests and sensitivities".
His remarks came two months after the Armies of two sid disengaged at Patrolling Point 15 in the Gogra-Hot Springs area of eastern Ladakh.
It may be noted that the two remaining friction points are the Charding Nala in Demchok and the Depsang Plains where Chinese forces have blocked Indian access to many traditional patrolling points.
Read also: What is Infantry Day and why is it celebrated on October 27?
---