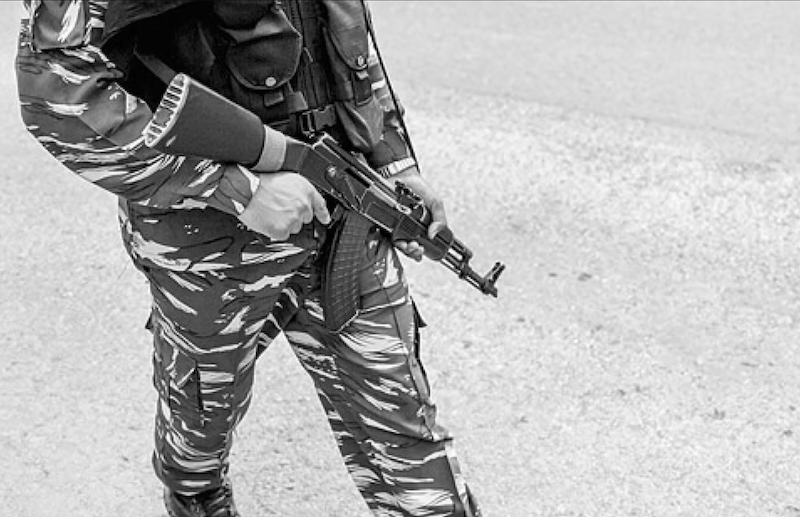 Photo for representation.
New Delhi: A suspected case of attempted fratricide has been reported in Rajouri district of Jammu & Kashmir, on Thursday, in which three officers of the 48 Rashtriya Rifles regiment have sustained gunshot wounds.
The incident reportedly happened at the 48 RR unit located at Thanamandi where, according to some sources, an Indian Army major deputed with 48 RR opened fire at his senior officers.
Initial reports coming out from the scene said the officer opened fire at fellow officers, in which three soldiers, presumably officers, sustained injuries. The reports also said the shootout between the major and other soldiers at the site went on for "several hours".
The reports also said the major suspected of opening fire at his fellow officers had been arrested late in the evening, ending the firing.
Major incident involving 48RR in J&K.
- A fratricide incident involving a Major in Rajouri district.
- firing went on for several hours, atleast three reportedly injured.
- The Major involved has been apprehended late in the evening

— Dinakar Peri (@dperi84) October 5, 2023
Fratricide case 48 RR
Thana Mandi.
Some bad news
2 officers shot ...
Evacuated to CH.
QM opened fire on 3-4 offrs incl RMO
CO is stable ...2IC and RMO at CH. So sad....

— Mukul (@Warrior_Mukul) October 5, 2023
India Sentinels can't independently confirm or verify these reports.
However, at 11.26pm, the Nagrota-based XVI Corps, which is also called the White Knight Corps, posted on X that one officer was injured in a "likely grenade accident" at a post in the Rajouri sector. It further said the injured officer has been evacuated and is stable following initial treatment.
The XVI Corps further said a probe has been launched in the incident.
On 05 Oct 23 one officer was injured in a likely grenade accident at a post in Rajouri sector. Officer evacuated and stable post initial treatment. Further investigation of the incident in progress@adgpi@NorthernComd_IA

— White Knight Corps (@Whiteknight_IA) October 5, 2023
---
Note: This is a developing story and is likely to change. It will be updated as and when more details emerge.
---
---