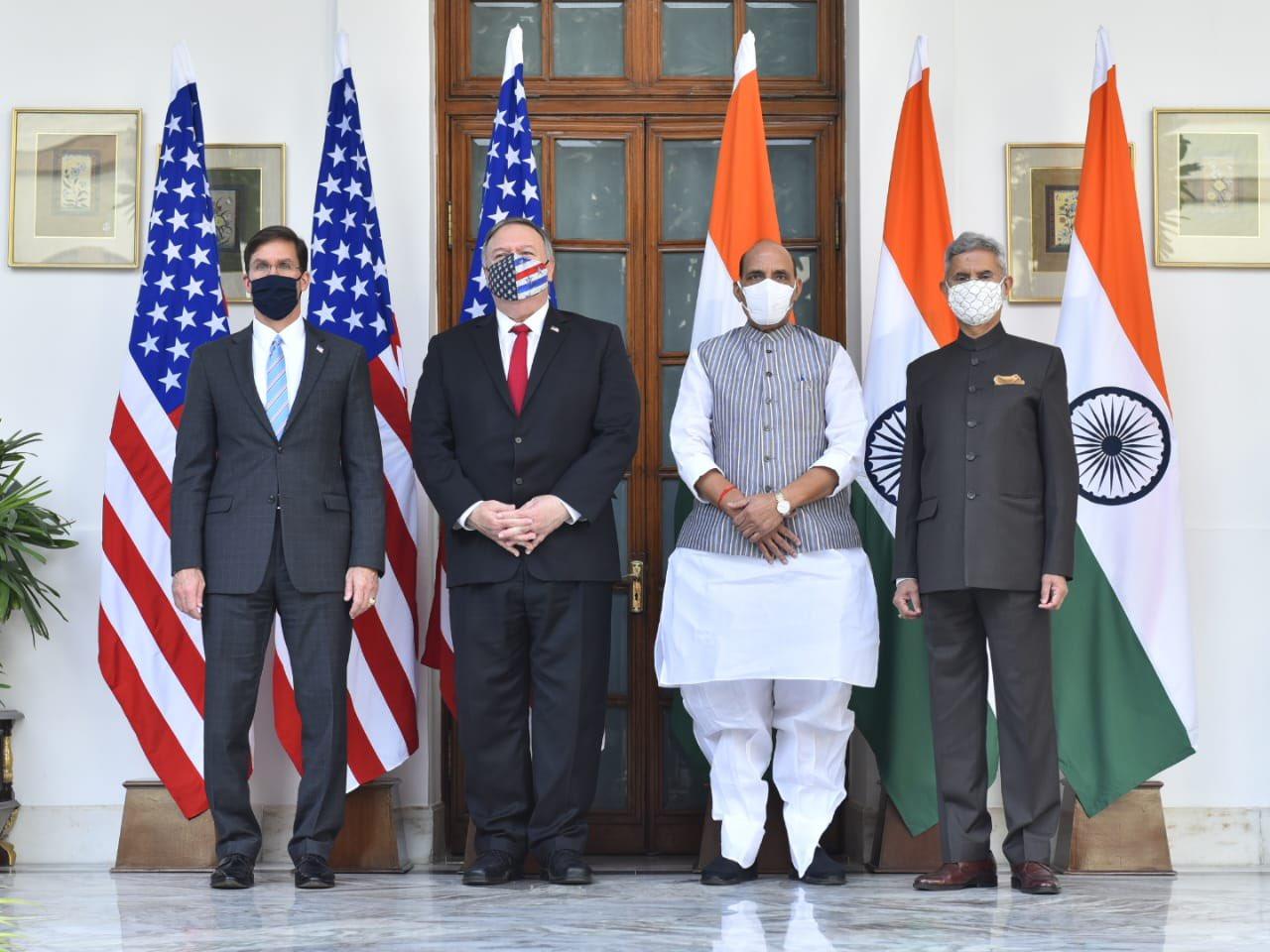 New Delhi: Taking bilateral defence cooperation between the two countries to a new height, India and the United States on Tuesday signed the crucial India-US Basic Exchange and Cooperation Agreement (BECA) that pertains to geospatial intelligence, sharing information on maps and satellite images for defence purposes.
The two sides signed the agreement during a high-level dialogue between the US secretary of state, Mike Pompeo; secretary of defence, Mark T Esper; Indian foreign minister, S Jaishankar; and the defence minister, Rajnath Singh. Pompeo and Esper landed in the national capital for the "2+2 Dialogue" on Monday.
Both sides highlighted the need to take forward shared objectives and build capabilities across all domains so as to ensure a safe, stable and rule-based regional and global security environment.
Pompeo said, "Today is a great opportunity for two great democracies to grow closer. We have a lot to discuss today, from cooperating on defeating the pandemic that originated in Wuhan to confronting Chinese Communist Party's threats to security and freedom, to promoting peace, stability throughout the region."
The signing of BECA will allow India to use US geospatial intelligence and enhance the accuracy of automated systems and weapons like missiles and armed drones.
It will give access to topographical and aeronautical data and advanced products which will aid navigation and targeting. This could be key for air force-to-air force cooperation between India and the US.
The cooperation also includes sharing of high-end satellite images, telephone intercepts, and data exchange on Chinese troops and weapons deployment along the 3,48-km India-China line of actual control (LAC).
---