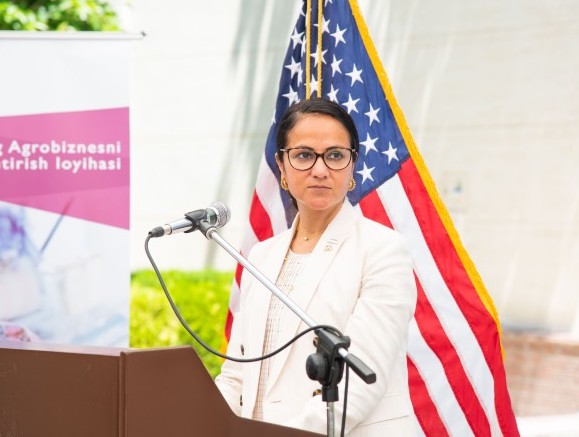 Anjali Kaur.
New Delhi: Anjali Kaur, the US Agency for International Development deputy assistant administrator for the Asia bureau, is currently on a visit to India, the US embassy here said in a statement, on Monday. The statement said the objective of her visit is to advance the US-India development partnership, and to meet with government officials, development partners, and visit USAID-supported sites.
During her visit, Kaur will deliver a keynote address at an event in the national capital commemorating Women's History Month and elevate women leaders and youth change-makers that are addressing gender-based violence, stigma and discrimination, and reducing barriers to equitable access to health services in their communities.
The embassy release also highlighted how India and the US have joined hands to solve some of the world's "toughest development challenges", including climate change, health access and equity, and inclusive economic growth.
USAID is an independent agency of the US federal government that is mainly responsible for administering civilian foreign aid and development assistance. Its work also includes advancing US national security and showcasing America's generosity, especially towards poor and developing nations. USAID has a budget of over $27 billion making the organization one of the largest government aid agencies in the world.
---