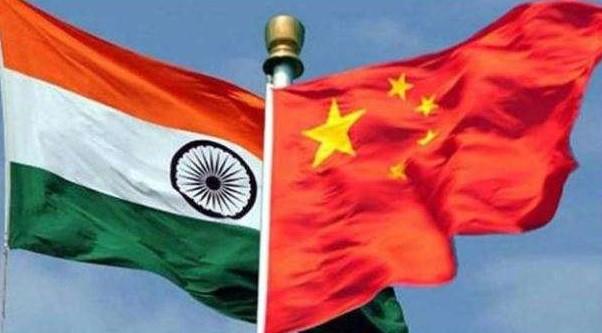 New Delhi: India and China are maintaining their military and diplomatic engagements to peacefully resolve the border issues in the Eastern Ladakh areas at the earliest as also to ensure peace and tranquility in the border areas, Ministry of External Affairs spokesperson Anurag Srivastava said on Thursday.
"This is essential for the further development of Indian-China bilateral relations," Mr Srivastava said.
On Wednesday, a Major General-level talk between two neighbouring nations was held at Chusul BPM point in Eastern Ladakh to end the impasse.
This was the fourth round of talks between the two-star generals to break the stalemate that began with a violent confrontation between rival patrols near Pangong Tso on the night of May 5-6.
Last week, India and China discussed the border issues at Corps Commander-level. After meeting, Chinese and Indian troops retreated in some areas of Galwan valley and Hot Springs.
"As you are aware, a meeting was held between the Corps Commanders of India and China on 6th June 2020 in the Chushul-Moldo region. This meeting was in continuation of the diplomatic and military engagements which both sides have maintained to address the situation in areas along the India-China border," the spokesperson added.
"It was agreed that an early resolution of the situation would be in keeping with the guidance of the leaders,"he said.
Meanwhile Foreign Ministry Spokesperson Hua Chunying said that China and India have conducted effective communication and reached agreement on "properly handling" the situation in the west section of the China-India boundary.
"At present, the two sides are taking actions in line with the agreement to ameliorate the border situation," she said.
India and China share 3488 kms long de-facto boundary which is divided by the Himalayan Range of mountains.
---