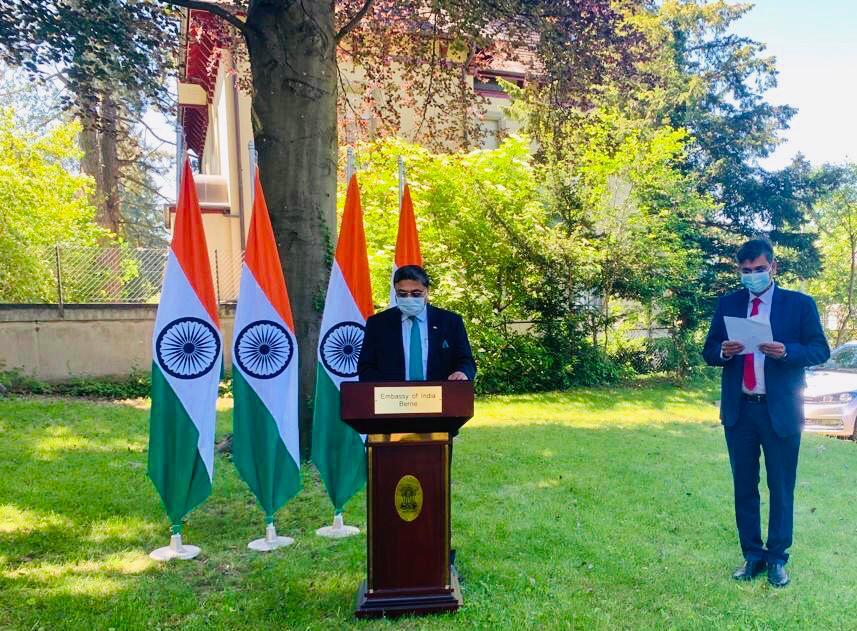 New Delhi: The government on Monday appointed 1993-batch Indian Foreign Service officer Sibi George as the next Ambassador of India to Kuwait.
Currently, he is Indian Ambassador to Switzerland He is expected to take up the assignment shortly, the Ministry of External Affairs said in a statement.
He was first appointed as Political Officer in Egypt.
Subsequently he moved to Indian Embassy in Doha where he handled Consular, Community, Information and Media affairs as First Secretary.
Later he served as Political Counsellor in Indian High Commission in Islamabad and as Political Counsellor and Commercial Counsellor at Indian Embassy in Washington DC.
He also served as Deputy Chief of Mission in Indian Missions in Tehran and Riyadh.
At headquarters of Ministry of External Affairs in New Delhi, he served in East Asia Division and also as coordinator of India - Africa Forum Summit.
He later headed Administration, Establishment and Welfare Divisions in the Ministry of External Affairs.
In 2014, Ministry of External Affairs conferred on him the S.K. Singh Award for Excellence in Indian Foreign Service.
---