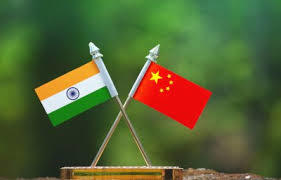 New Delhi: Amid ongoing standoff between troops of both Himalayan nations, India and China have started de-escalation process at various areas along Line of Actual Control (LAC) in Eastern Ladakh.
The de-escalation process starts with withdrawal of troops, equipment and combat vehicles, sources said on Tuesday.
The sources further added that Finger four areas would also be resolved soon.
On June 6, India and China held Lt Gen-level talks to resolve the border row.
The meeting on June 6 lasted for around six hours in two phases.
Indian side was led by Leh-HQ 14 Corp Commander Lieutenant General Harinder Singh and Chinese delegate is headed by Major General Liu Lin, Commander of South Xinjiang Military Region.
During the meeting, India had pressed for restoration of status quo in the areas of Eastern Ladakh, removal of heavy build-up of artillery and armoured in the areas and follow the protocols laid down by the political leadership of the two countries. However, Chinese side had asked to stop the border roads construction projects.
---