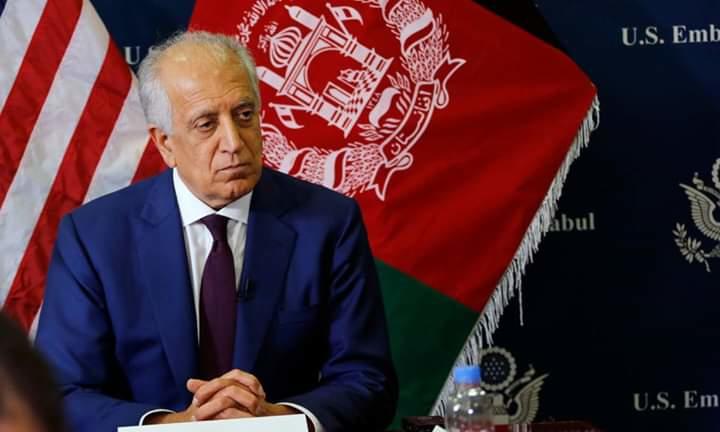 New Delhi: India on Thursday emphasised on putting an end to terrorist safe havens and sanctuaries for enduring and sustainable peace and stability in Afghanistan, amid ongoing US-Taliban deal.
US Special Representative for Afghanistan Reconciliation Zalmay Khalilzad has met External Affairs Minister S Jaishankar and National Security Advisor Ajit Doval here and discussed the important role of India in a sustainable peace in Afghanistan and the region.
At the meeting, expressing deep concern over upsurge in violence, India called for immediate ceasefire and need to assist the people of Afghanistan in dealing with coronavirus pandemic.
During their meeting, Indian representatives reiterated of India's continued support for strengthening peace, security, unity, democratic and inclusive polity and protection of rights of all sections of the Afghan society, including Afghan Hindus and Sikhs, the Ministry of External Affairs (MEA) said in a statement.
India remains engaged in extending humanitarian food and medical supplies to Afghanistan to deal with the situation created by coronavirus.
Mr Khalilzad provided and update on the US peace and reconciliation efforts in Afghanistan.
The US side recognized India's constructive contribution in economic development, reconstruction and humanitarian assistance to Afghanistan.
They also laid importance to India's crucial and continuing role in sustainable peace, security and stability in Afghanistan.

He is also scheduled to visit Pakistan and Qatar. In Islamabad, he will meet with Pakistan officials to discuss Afghanistan peace process.
In Doha, Ambassador Khalilzad will meet with Taliban representatives to press for full implementation of US-Taliban Agreement.
The US Special Representative for Afghanistan Reconciliation was accompanied by Senior Director in the US National Security Council Lisa Curtis and US Ambassador to India Ken Juster.
It was his second since April 12 in the midst of the coronavirus pandemic to salvage a February 29 accord that he and the Taliban's second in command, Mullah Abdul Ghani Baradar, signed for a phased withdrawal of US troops.
The US-Taliban deal called for the Taliban to release up to 1,000 government prisoners and Kabul to free up to 5,000 Taliban prisoners before peace talks that were to begin on March 10.
The Taliban have mounted over 4,500 attacks since signing the February 29 deal.
---