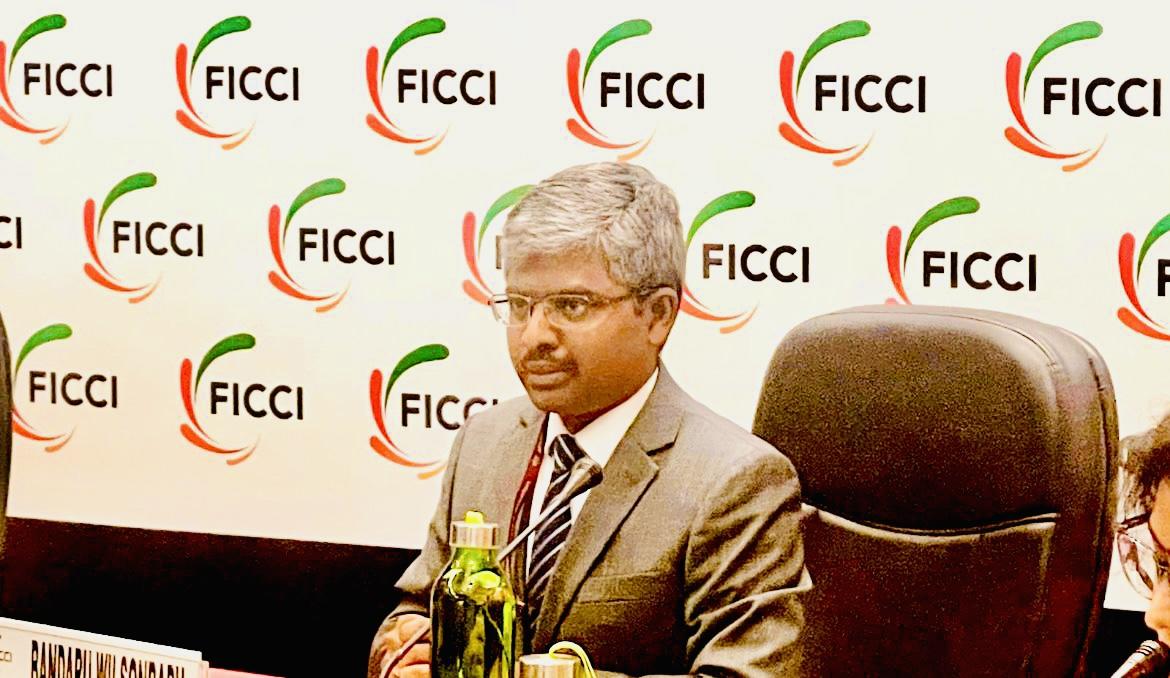 New Delhi: Despite complementarities, the share of energy exports from Central Asian countries to India remains minuscule, said Bandaru Wilsonbabu, Joint Secretary [ERS-II], Ministry of External Affairs, Government of India, at the webinar: India- Central Asia Business Council Webinar on Energy Cooperation, organised by FICCI.
Speaking on occasion, Wilsonbabu alluded to India's substantial progress and initiatives, notably, the installed renewable energy capacity, which stood fourth largest globally and stated that the "share of non-fossil fuel energy has reached 40% of India's energy mix."
He added, "India stands ready to share its experience and expertise in renewable energy and welcome the Central Asian countries in the International Solar Alliance and the One Sun, One World, One Gridinitiative."

However, he noted that "India remains dependent on fossil fuel imports" and underlined "the need for enhanced connectivity between India and Central Asia."
He averred that Central Asian countries endowed with rich natural resources could enhance trade ties with India in the energy space.
"Turkmenistan is among the top-five countries of the world in proven reserves of natural gas, Tajikistan has substantial reserves of crude oil, and considerable reserves of natural gas are found in Uzbekistan. In addition, the mountainous countries of Tajikistan and the Kyrgyz Republic have a huge hydropower potential," he added.
Dinesh D. Jagdale, Joint Secretary, Ministry of New and Renewable Energy, Government of India, also spoke on occasion. He said, "India is implementing one of the largest and the fastest energy transition programmes by focusing on large-scale development and deployment of renewable energy."
He noted that India had achieved 40 per cent of its installed capacity from non-fossil fuel-based sources nine years ahead of schedule.
"India has gained a lot in RE experience, and we will be happy to include this as a part of our exchange capacity-building programmes," he said.

He added that by 2030, we expect renewable energy to become the front runner in the overall energy mix. "For it to happen," he said, "we need to work on storage elements and hydropower."
Joint Secretary Jagdale noted, "Some Central Asian countries have much more hydro potential. So we will also be very keen to look at the opportunities there as well."

Dilshod Akhatov, Ambassador of Uzbekistan to India, said, "a special place is given to the growth of electricity generation, including projects of renewable energy sources (in Uzbekistan)," adding, "one of the main aims is to increase the installed capacity of solar and wind power plants to 8GW by 2026."

Noting the Indian initiatives in the renewables space, Ambassador Akhatov said, "Uzbekistan is ready to establish cooperation with India on the implementation of joint projects or the production of solar modules, batteries for energy storage and the production of other renewable energy systems."

Representatives from chambers of commerce from Central Asian countries and industry persons also spoke on occasion.
---