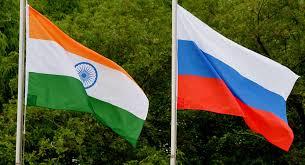 New Delhi: India and Russia on Tuesday exchanged views on various regional and international issues of mutual interest reflecting common ground and approaches.
Indian Foreign Secretary Harsh Vardhan Shringla and Russian Deputy Foreign Minister Igor Morgulov held a telephonic conversation today that inter alia covered high-level exchanges between both sides; forthcoming calendar of high-level meetings in the framework of BRICS and SCO; and interactions and meetings at various levels preparatory to the India-Russia Summit later in the year, the external affairs ministry said in a statement.
Both sides also agreed to maintain regular contacts.
Russia has proposed SCO Foreign Ministers meet in Moscow on September 10, the meet will also see the participation of Pakistan and China.
---