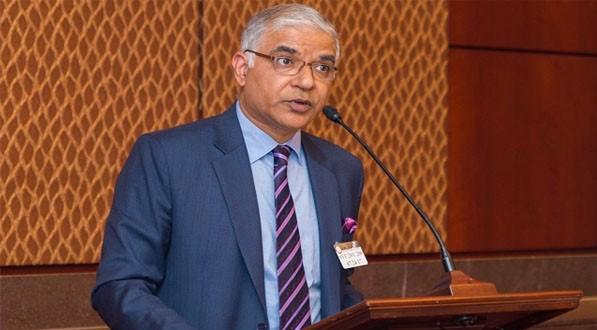 New Delhi: Indian Ambassador to Belgium Santosh Jha has been accredited as the ambassador of India to the Grand Duchy of Luxembourg, with residence in Brussels.

Currently, 1993-batch Indian Foreign Service (IFS) officer is serving as an India's ambassador to Belgium.

He is expected to take up the assignment shortly, the ministry of external affairs said in a statement.
Earlier, he was the ambassador of India to Uzbekistan.
Prior to assuming charge in Tashkent, he was deputy chief of mission in the rank of an ambassador at the Indian embassy in Washington, DC.

Jha had served in different capacities in the Ministry of External Affairs (MEA) in New Delhi and in India's Mission abroad, including in Moscow, Vladivostok, New York, Brussels and Colombo.

Between 2004-2007, serving in the Americas Division in the MEA, Jha was a member of the negotiating team for the India-US nuclear deal and was closely associated with the development of India-US relations in the field of space, defence and high technology.

Between 2013 and 2017, he held different positions, heading MEA's divisions for relationships with Western Europe, human resources and management affairs.

Subsequently, in April 2015, he was assigned the task of rebuilding India's policy-planning division into an institution capable of responding to India's growing global engagements.
---