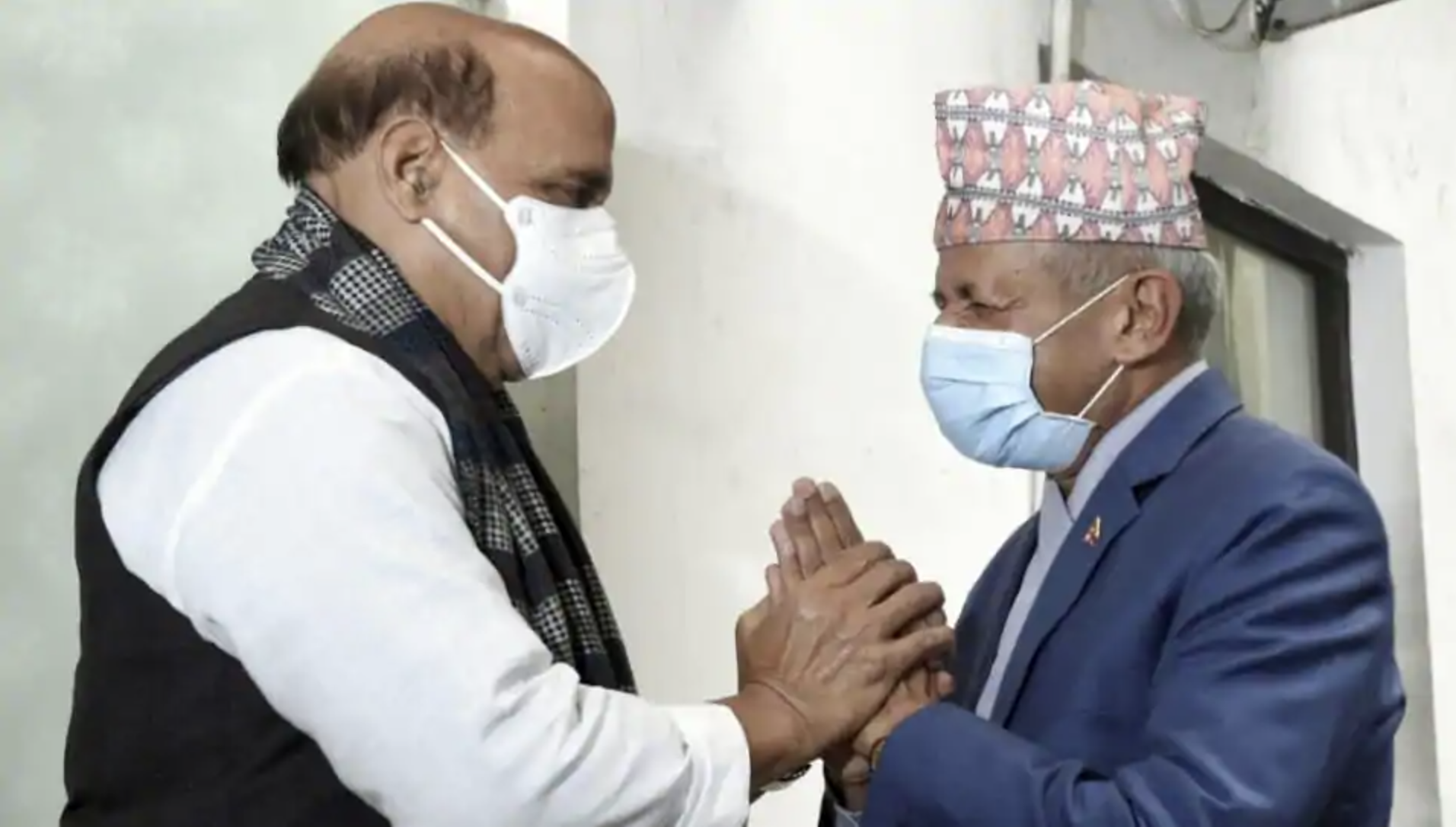 Rajnath Singh (L) and Pradeep Kumar Gyawali in New Delhi.
New Delhi: The Nepalese foreign minister, Pradeep Kumar Gyawali, met the defence minister, Rajnath Singh, in New Delhi, on Saturday, and discussed a range of issues, including defence and people-to-people cooperation between the two countries.
It was a first high-level visit from Nepal after the country's prime minister, Khadga Prasad Sharma Oli triggered a controversy by releasing a map which showed three Indian territories, including Limpiyadhura, Kalapani and Lipulekh, as parts of Nepal.
In July 2020, Gyawali had stoked a controversy after he called Gorkha recruitment a legacy of past and the 1947 tripartite agreement between India, UK and Nepal as "redundant".
During his three-day visit to India, he said, "As of now, there is no change in Kathmandu's position," adding, "Yes, there are academic discussions in societies. In vibrant democracies, there may be different opinions in that regard, but so far the government of Nepal has not changed its position on this issue or made any new decision in this regard."
Talking about Gorkhas in the Indian Army, he said it is a reality and "one of the important components of our relationship."
Presently, there are 39 battalions serving in seven Gorkha regiments in the Indian Army.
In order to mend bilateral ties, last year, foreign secretary Harsh Vardhan Shringla, Army chief Gen MM Naravane and Research & Analysis Wing (RAW) chief Samant Kumar Goel visited to Kathmandu amidst the strain ties between two neighbouring countries.
---