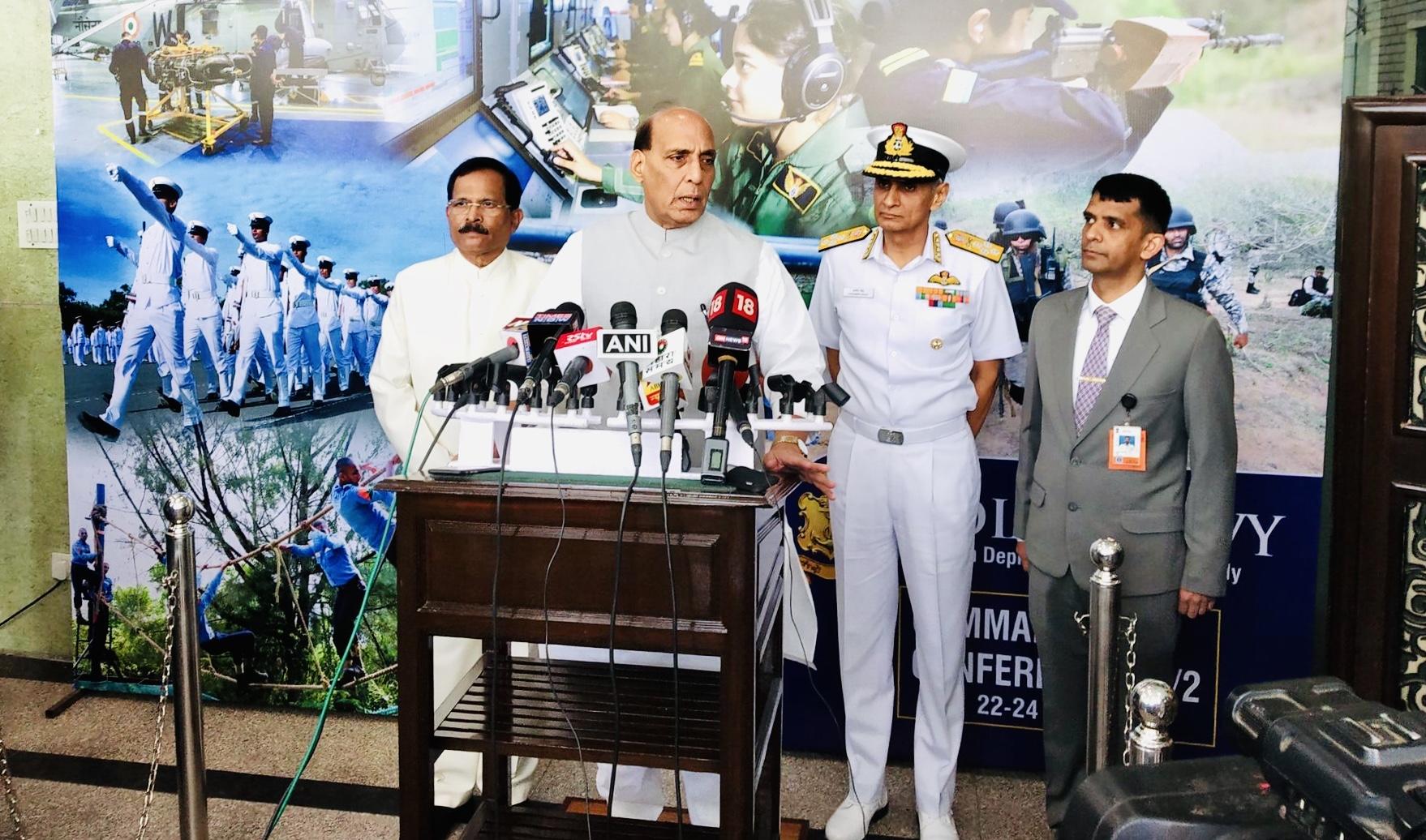 New Delhi: Defence Minister Rajnath Singh will be leaving for Tashkent in Uzbekistan in a bid to represent India in the meeting of Council of Heads of Government (CHG) of Shanghai Cooperation Organization (SCO), ‪beginning on November 1.‬
The meeting would conclude ‪on November 2.‬
This will be the third CHG meeting after India became member of SCO. The last two CHG meetings were held on November 30-December 1, 2017, at Sochi in Russia and on October 11-12, 2018 at Dushanbe in Tajikistan, the Ministry of External Affairs said.
India is actively engaged in various SCO cooperation activities and dialogue mechanisms in the region as well as to further develop multilateral cooperation within the SCO framework, it added.

The leaders participating in the meeting are expected to focus their discussions on the multilateral economic cooperation and economic development in the region.
On the sidelines of CHG meeting, Mr Singh's programme in Tashkent will include bilateral meeting(s), it said.
The SCO CHG meeting is a forum that enables India to engage with SCO member countries and Observer states of Afghanistan, Belarus, Iran and Mongolia.
It is the first major meeting since Kyrgyzstan took over as chair of the Organization. 


The previous two meetings was attended by then foreign minister Late Sushma Swaraj

---