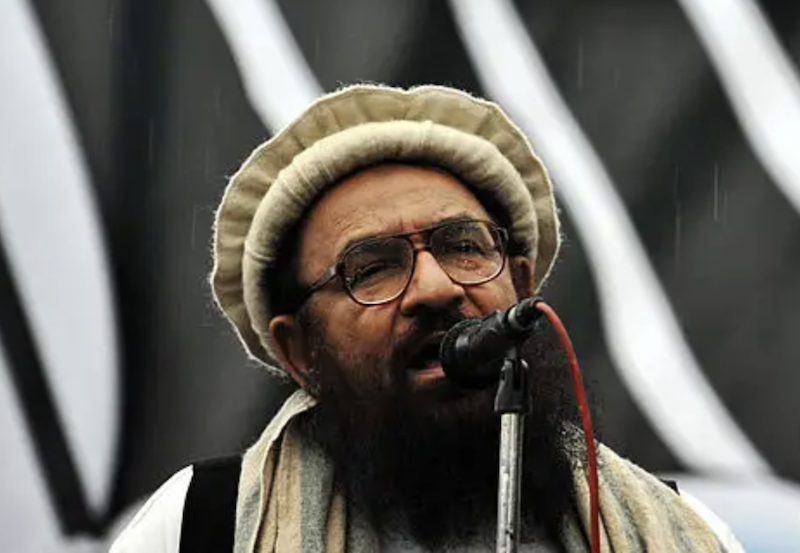 Abdul Rehman Makki. (Photo via Twitter)
New Delhi: The United Nations security council's 1267 ISIL (Islamic State) and al-Qaida sanctions committee added Pakistan-based Lashkar-e-Taiba terror group leader Abdul Rehman Makki to its list of designated terrorists, on Monday, subjecting him to an asset freeze, travel ban, and arms embargo. This comes after China, a permanent member of the UNSC, lifted its technical hold on the move, which had frustrated India's efforts for years.
Makki, 68, is brother-in-law of Hafiz Saeed, the 26/11 Mumbai terror attacks mastermind and Jamat-ud-Dawa chief.
On its decision to lift the technical hold on the UNSC's move to proscribe Makki, China, which is considered as an "all-weather ally" of Pakistan, said the listing shows Pakistan's "firm combat against terrorism". In a media briefing, the Chinese foreign ministry spokesman, Wang Wenbin, said, "Terrorism is the common enemy of humanity. The 1267 committee is an important international counterterrorism mechanism. The relevant people have been convicted and sentenced by Pakistan. The listing also shows Pakistan's firm combat against terrorism, it is a recognition."
Wang, however, evaded giving the reason why Beijing had put a technical hold in the first place preventing the UNSC panel to declare Makki a global terrorist much earlier.
India welcomes move
India, on Tuesday, welcomed the UNSC move to declare Makki a global terrorist. Arindam Bagchi, India's foreign ministry spokesman, said, "We welcome the decision of UN security council's ISIL and al-Qaida sanctions committee to list LeT terrorist Abdul Rehman Makki, who is also brother-in-law of LeT leader Hafiz Saeed. Makki has occupied various leadership roles in LeT, including raising funds for the organization."
Bagchi further said, "India remains committed to pursuing a zero-tolerance approach to terrorism and will continue to press the international community to take credible, verifiable, and irreversible action against terrorism."
---