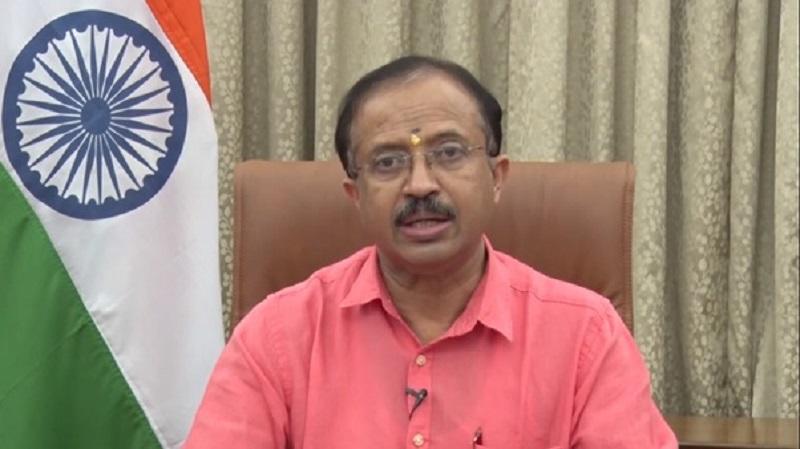 MoS Muraleedharan
New Delhi: Minister of State for External Affairs V Muraleedharan on Saturday inaugurated a philately exhibition on 'India and the UN: A Postal History'.
On the occasion of the 75th UN Day, Mr Muraleedharan inaugurated the exhibition online. The event was organized by the United Nations in India.
In his remarks, the minister highlighted India's multifaceted contribution to the work of United Nations over the last seven decades.
Delivered #UNDay2020 message & inaugurated a #philately exhibition on India-UN: A Postal history organised by @UNinIndia to mark 75th #UNDay. #UN75@narendramodi @DrSJaishankar @MEAIndia @IndiaUNNewYork pic.twitter.com/jhO050QdlR

— V. Muraleedharan (@MOS_MEA) October 24, 2020
Reaffirming India's commitment to the United Nations, he underlined that India looks forward to working with all other nations to reform and revitalize the United Nations during its term at the UN Security Council from 2021-22.
"75 years ago on this day, the @UN came into being with an unrivalled reach & an unequivocal legitimacy. India's vision of 'Vasudhaiva Kutumbakam'- which sees all creation as one family, also took a global manifestation," Mr Muraleedharan said at the virtual #UN75 commemoration.
India has been actively contributing to the work of the United Nations. Be it Hansa Mehta's seminal contribution to recognize, in the #UDHR that 'all human beings' rather than 'all men are created equal', or the 200000 personnel provided to UN Peacekeeping missions," he said.
"Without comprehensive reforms, the #UN75 faces a crisis of confidence. For today's inter-connected world, we need a reformed multilateralism- that reflects today's realities. #UNDay2020," he added.
---