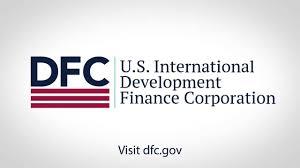 New Delhi: Aiming to support developing countries reeling from COVID-19 pandemic, the US International Development Finance Corporation (DFC) will invest over $300 million in India to support multiple projects, including financial services sector, health infrastructure, renewable energy and food security.
DFC is an US' development bank, has approved investment worth $142 million to ReNew Power develop, construct and operate a 300-megawatt solar power plant in Rajasthan, $2.7 million to Stellapps Technologies for innovative solutions that streamline the dairy value chain, $50 million to Sitara Solar Energy to build and operate a 100-megawatt solar power plant in Rajasthan and $27.3 million to Paryapt Solar Energy to build and operate a 50-megawatt solar power plant in Gujarat.
The developmental bank also committed to invest in other projects.
The invest is a part of $1 billion of investments approved by the DFC that will advance development in Africa, Latin America, the Indo-Pacific, and emerging markets across the globe.
"These projects will uplift some of the most underserved communities around the world," said DFC Chief Executive Officer Adam Boehler.
"They demonstrate DFC's commitment to use its enhanced toolkit to deliver transformative results. The impact of these projects will be particularly meaningful as the world continues to fight the health and economic fallout of the pandemic," Mr Boehler added.
The approved projects will strengthen health systems, bolster food security, and support other highly impactful development outcomes.
---