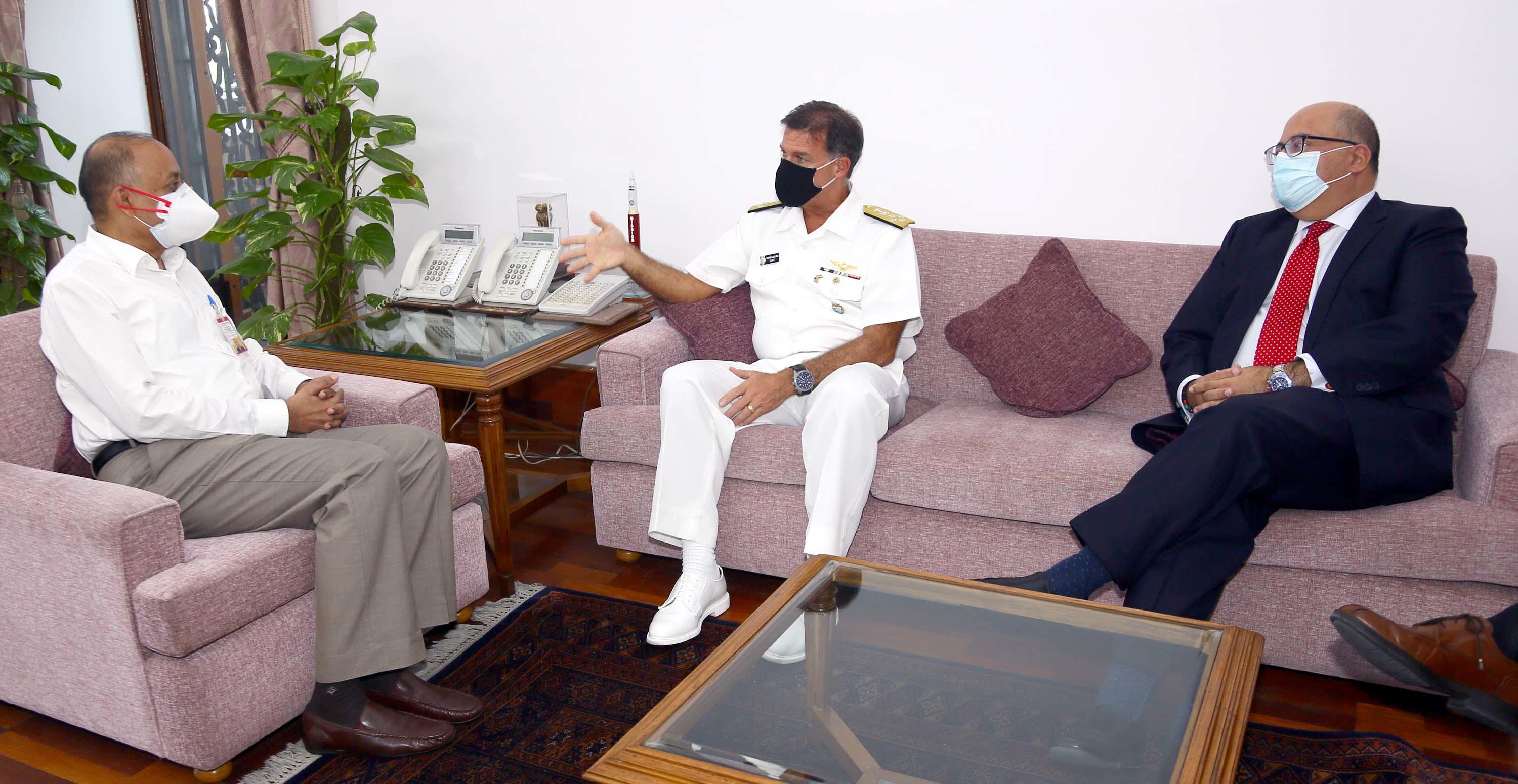 New Delhi: Chief of Defence Staff General Bipin Rawat held a meeting with Commander of the United States Indo-Pacific Command (US INDOPACOM) Admiral John C Aquilino and discussed the issues related to peace and security in the region and bilateral defence cooperation were part of the agenda for the meeting.
As part of his trip, Aquilino met with Defense Secretary Dr. Ajay Kumar; General Manoj Mukund Naravane, Chief of the Army Staff of Indian Army; Air Chief Marshal Rakesh Kumar Singh Bhadauria, Chief of the Air Staff of the Indian Air Force; Admiral Karambir Singh, Chief of the Naval Staff of the Indian Navy; and Minister of External Affairs Dr. S. Jaishankar.
"Our network of allies and partners are our greatest strength and a center of gravity in the Indo-Pacific," Aquilino said. "Our relationship with India is based on aligned values and presents an important model for building enduring partnerships. As we increase interoperability, information-sharing, and access with allies and partners across the globe, this partnership enhances our capabilities, improves our coordination, and shows that we are stronger when we stand together," the US embassy in India said.
The Commander US INDOPACOM began his visit by paying tribute to the fallen heroes by laying a wreath at the National War Memorial in New Delhi.
He is on an official visit to India from August 24-26, 2021. The trip marks his first visit to India as Commander of U.S. Indo-Pacific Command and underscores the importance of the U.S.-India relationship, it said.
---