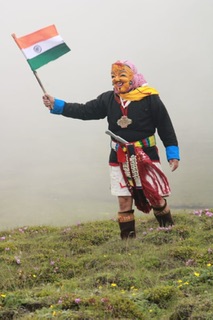 New Delhi: Chachin Grazing Festival was celebrated with great fervour by the local graziers of Tawang region near Bumla Pass in Arunachal Pradesh from July 14 to July 15.

The two-day event held at Chachin saw enthusiastic participation from Graziers from all over Tawang region.

Chachin and other traditional grazing areas, near Bumla Pass have historically served as the backbone of the local Monpa lifestyle that is largely dependent on nomadic herding – a primitive form of subsistence farming - as means of livelihood.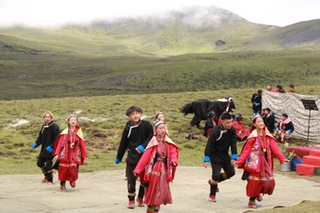 The festival featured a medical camp for aiding the local graziers who often live in remote locations without the medical facilities prevalent in urban areas.

A veterinary camp was also organized to provide similar medical support to the animals –yaks of the local graziers – along with a lecture on animal health that would facilitate the graziers in ensuring better care for their livestock.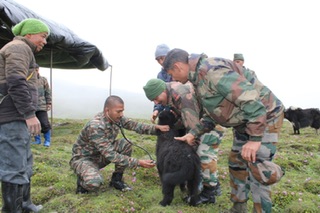 These initiatives were undertaken as an acknowledgement of the significance of traditional grazing grounds around the Tawang region – both as a contemporary source of local livelihood and as a key fragment of the Monpa historical heritage that has seen multiple generations of Monpa graziers herding their livestock through a rugged terrain and inclement weather to reach their traditional grazing grounds that provide necessary nourishment for their livestock and support the local community as a whole.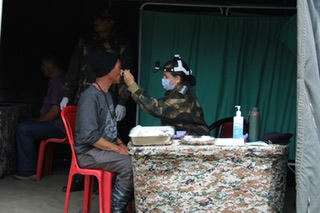 The event culminated with a cultural programme that included performances by a local troupe, showcasing the rich pageantry of Monpa culture, followed by the felicitation of local graziers.

The event was attended by nearly 100 graziers and their herd of yaks numbering more than 400, from the villages adjoining Tawang region including the Lamburdung village, whose graziers share a deep-rooted historical affinity towards the Chachin grazing ground and consider these grounds as a historical relic that were used for centuries by their forefathers and therefore, today, serve to provide an emotional window into their own culture and heritage.

The local graziers appreciated the support provided by the Indian Army and the civil administration.
The event also served to exhibit the significance of these grazing grounds for the local Monpa community and the zeal and enthusiasm displayed by the local graziers, many of whom traversed long distances with their herd to reach Chachin grazing ground, highlighted the primacy of these traditional grazing grounds as vital threads in the rich tapestry of Monpas.
---