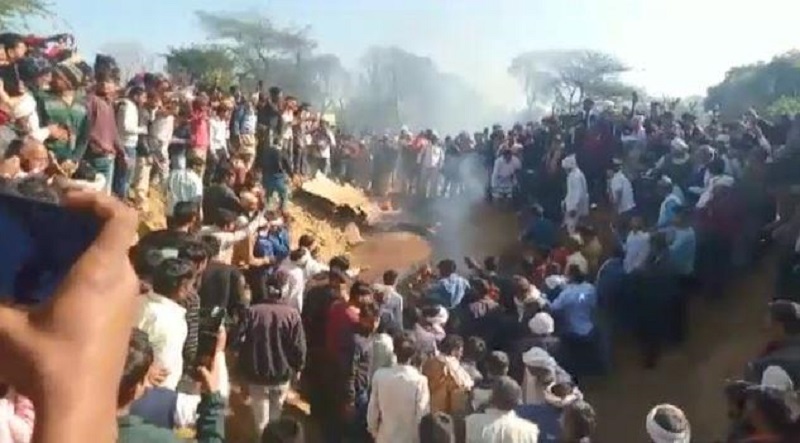 Bharatpur crash site
Bharatpur: On Saturday, an aircraft was crashed due at Bharatpur district in Rajasthan.
The reason is being believed to be a suspected technical snag. Police and local administration have rushed to the accident site.
According to the District Collector Alok Ranjan, "Police and local administration are at the spot to assess the situation. More details are awaited."
Superintendent of Police Shyam Singh said the aircraft crashed in an open field in the Ucchain area of the city.
However, it was not immediately clear whether it was a helicopter or a plane. It was also not known yet whether it was a civil or military aircraft.
A rescue operation is underway.
This is a breaking story. It will be updated as more inputs come in.
---