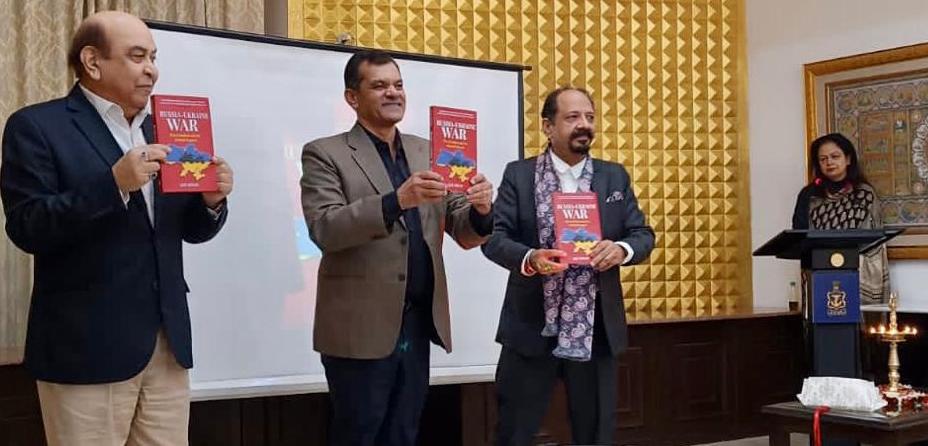 Lt Gen Syed Ata Hasnain (left) launching Col Ajay Singh's book (2nd from left) at New Delhi's Kota House.
New Delhi: Award-winning author Colonel Ajay Singh (retired), who has written six books and has over 200 published articles to his credit, launched his latest book titled "The Russia-Ukraine War: The Conflict and its Global Impact" at an event here, on Friday evening. The event was attended by several senior military veterans and serving officers, diplomats, journalists, and other eminent citizens.
The guest of honour of the event, which was held at the iconic Kota House in the national capital, was former XV Corps commander Lieutenant General Syed Ata Hasnain (retired), who uncovered the book and delivered the keynote speech.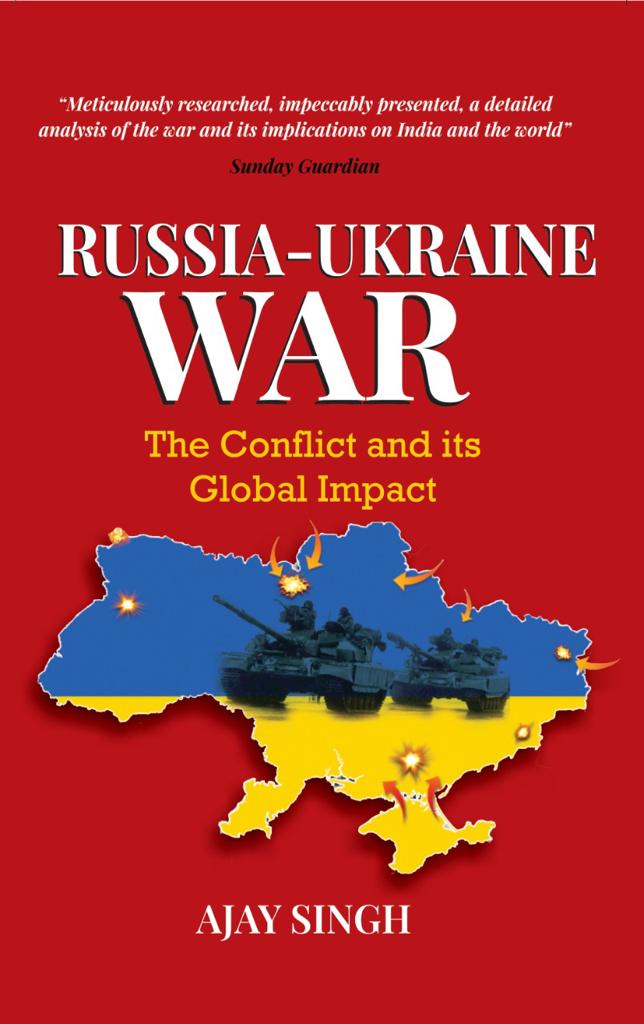 The cover of the book.
Anil Trigunayat, who served as India's ambassador to Jordan, Libya, and Malta, and Lt Gen Raj Shukla, former commander of Indian Army Training Command, were among the other prominent speakers in the event, who discussed the war, gave their insights, and shared their predictions the conflict will have on the world geopolitically, economically, militarily, etc.
Col Ajay Singh also received several complimentary messages on bringing out a detailed book in such a short time. Some of those who sent him messages include the chief of defence staff, Gen Anil Chauhan, and the former Navy chief, Admiral Karmbir Singh.
During his speech, Col Singh hinted that since the Russia-Ukraine war wasn't over yet, there would probably be a three-part sequel to his book, the second of which can be expected by February or March next year.
---