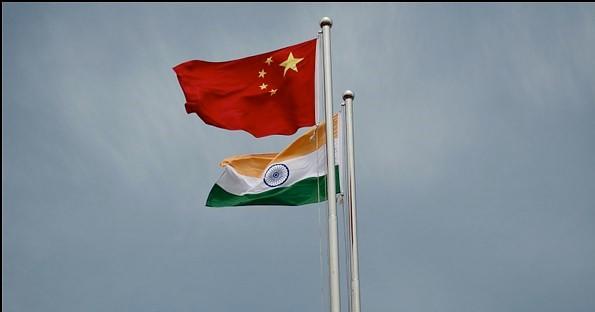 New Delhi: As India-China border tensions continue to simmer amid the standoff in Eastern Ladakh between the troops of India and China at the Line of Actual Control (LAC), United States President Donald Trump has said that US would "willingly mediate or arbitrate" to resolve ongoing border issues between two countries.
However, neither India nor China have responded so far.
In a tweet, Trump had said on Wednesday that "We have informed both India and China that the United States is ready, willing and able to mediate or arbitrate their now raging border dispute. Thank you."
Few months back, the US president had also offered to mediate between India and Pakistan. But New Delhi had rejected his proposal as there is no role for any third party to play in bilateral issues.
To subdue the anger in Delhi and Beijing, China on Wednesday said that the situation at the border with India is "overall stable and controllable," and both the countries have proper mechanisms and communication channels to resolve the issues through a dialogue and consultation.
"China and India are each other's opportunities and pose no threats to each other. We need to see each other's developments in a correct way and enhance strategic mutual trusts. We need to correctly view our differences and never let differences shadow overall situation of bilateral cooperation," Chinese Envoy to India, Sun Weidong said on Wednesday.
The nearly 3,500-km-long LAC is the de-facto border between India and China.
Foreign Ministry spokesman Zhao Lijian, said that China's position on the border related issues is clear and consistent.
"We have been following the important consensus reached by the two leaders and strictly observing the agreements between the two countries," he said.
His remarks came a day after President Xi Jinping ordered the military to scale up the battle preparedness, visualising the worst-case scenarios and asked them to resolutely defend the country's sovereignty.
Earlier, several areas along the LAC in Ladakh and North Sikkim have witnessed major military build-up by both the Indian and Chinese armies that led to escalating tension and hardening of respective positions by Indian and China even two weeks after they were engaged in two separate face-offs.
Undermining that there would be any war between two nations former Army Chief General VP Malik in a TV programme said, "we should be fully prepared."
He added Indian Forces have advanced a lot as compared to 1962 and can respond to any aggression.
Former Central Command Commander Lt Gen Abhay Krishna said that the Chinese are showing aggression against the construction of a road that India is carrying out from 'Finger 2' area of Pangong Lake and also a feeder road to the strategic Shyok-Daulat Beg Oldi.
He added that China continues to construct roads near strategic locations but objects when India does the same.
The three-day biannual Army Commanders' Conference that began on Wednesday discussed the standoff at LAC. The discussions are being led by the Army chief Gen MM Naravane and the seven commanders, with a specific session devoted to each command over three days.
---