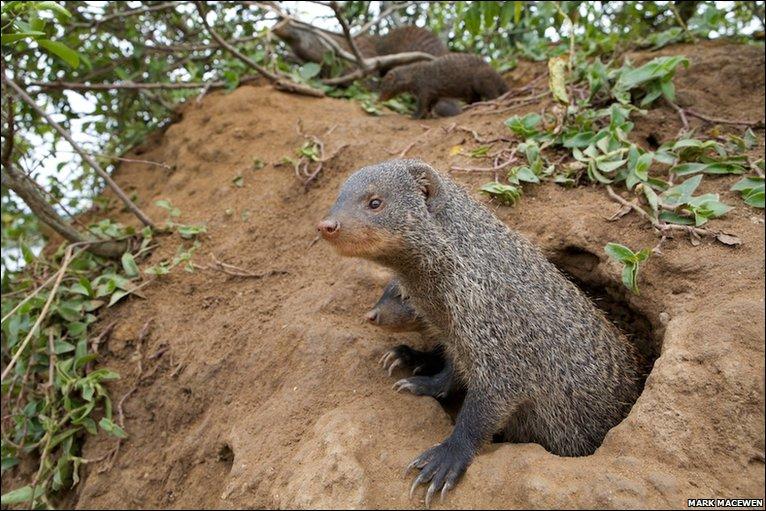 I was elated by the unique initiative recently taken by a formation of a border-guarding force responsible to secure a sensitive border. The initiative is simple, indigenous and cost-effective method to detect tunnels in the border area which the adversary has often used to ensure regular supply of finances, arms and ammunition to the terrorists. The tunnels have also been used to send militants across to India.
The eureka moment for the formation commander came after two chhotas (small pegs) in the serene environ of the officers' mess. His spirituality awakened by the warmth of spirit inside him, he delved deep into his decades of experience of policing in a state known for variety of venomous snakes. His intuition told him that nevla (mongoose) properly guided by the snake charmers (of whom there were aplenty in the area) would be able to detect the tunnels.
He floated the idea for views by subordinate officers after two more chhotas. The subordinates applauded the brilliant out of box idea and confirmed their acceptance of the idea with a few more chhotas. Flimsy objections like the lack of authorization of mongooses and absence of training facilities for mongoose and snake charmers were out rightly rejected.
Unit commanders enthusiastically rounded up all snake charmers in their areas the very next day. Suddenly in high demand, these snake charmers are now playing hard to get and have to be lured with several promises, most important of which is unending supply of "liquid gold" (rum). Each unit has within their resources raised a special group known as "Nevala Commandos" (Mongoose Commandos). These commandos have also been promised out of turn promotion if they are able to catch at least a score or more of them.
I am sanguine that the initiative of the formation commander will get a thumping success. However, strictest possible criterion must be fixed for selection of snake charmers as the nation cannot afford any error in this extremely important task of National security. Proper SOPs must also be laid down in this regard. In fact, none other than the UPSC must be entrusted with the task of selection in view of the heavy responsibility on shoulders of snake charmers.
Only school dropouts should be eligible for the post of snake charmers. I will go to extent of recommending that gradually all "general duty" personnel should be replaced by the snake charmers. The government thus will not have to face the plethora of personnel management problems and litigation because the snake charmers staying close to their homes can operate from there. So they won't need annual leave and also the unnecessary expenditure on maintaining large numbers of border outposts (BOPs) will not be required to be incurred. They are also likely to have much less aspirations than the present set of highly educated personnel. In fact, induction should also be started at supervisory levels in order to do away with recruitment of general duty officers and thus obviate the chances of legal challenge to the hegemony of IPS officers thus enabling large savings on account of litigation.
There may be some initial logistical problems in procuring necessary equipment. To obviate this, initially the candidates with personal equipment, like been (musical instrument for charming snakes), tokra (basket), and own pet nevla should be preferred.
Since they will have to remain in field extensively, they must be physically fit for which they must undergo a field physical efficiency test along with their mongoose. They must also be tested for their abilities to charm the snakes for which one expert snake charmer should be appointed as a member of the UPSC. The snakes captured by them during the selection process, training and later field deployment must be released close to the border after some training for identifying terrorists and border criminals by smell and prevent them from crossing over. The trained snakes "manning" the border will thus enable sealing of the border and gradually, make the use of weapons and costly technical equipment redundant thereby effecting large savings to the government exchequer.
The efficiency can further be enhanced by creation of a bird, animal and insect warfare wing in the force to be headed by an officer of appropriate rank. Creation of a specialised training command for these winged and four–eight-footed warriors will also be required. Special rations required for them should be procured through a specialised veterinary wing to be raised afresh. These steps will ensure deputation and speedy promotion of IPS officers who find things difficult in states.
As described above, this excellent initiative is likely to revolutionise the border guarding and effect lots of savings. These savings can then be diverted to enhance the security of very important persons like the purchased MLAs who otherwise have to be hidden in costly resorts in other states. Savings thus effected can also be reinvested for purchasing law makers in more states.
The proposal indeed is path breaking and is calculated to enhance the efficiency of border guarding. The proposal will also go a long way in furthering the atmanirbhar (self-reliant) initiative and give momentum to the efforts to make India a vishwaguru (teacher of the world).
I have all along been a strong votary of use of technology to ease the hardship of troops. I rue the fact that in spite of my almost four decades of experience of border guarding this simple indigenous solution never occurred to me.
The proposal should be further fine-tuned at the government level and a proper hierarchal structure should be worked out. An open competition should also be held to invite suggestions for renaming the force if deemed necessary.
I am certain about the success of this initiative and hence I strongly recommend that the proposal must be implemented in its entirety at the earliest.
---
Disclaimer: This is a satire inspired by true-life events. For context, refer to the photo below. The author's views are his own and doesn't necessarily reflect the views of India Sentinels.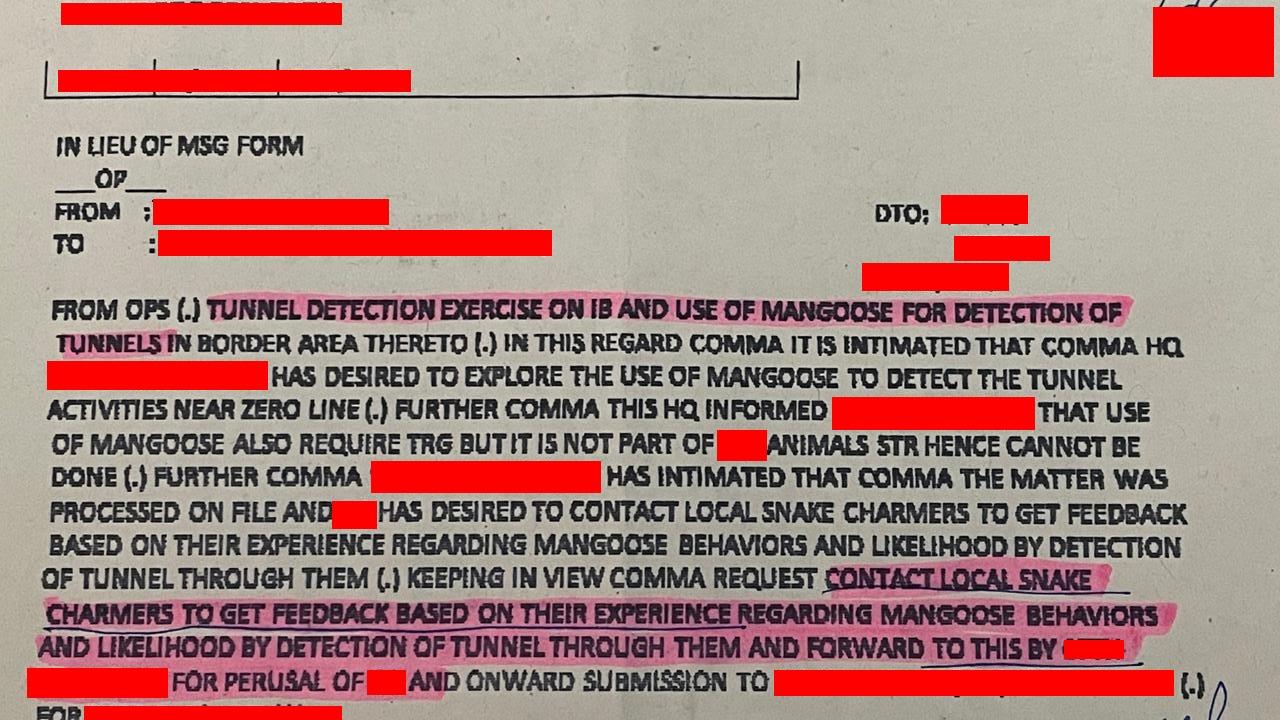 ---