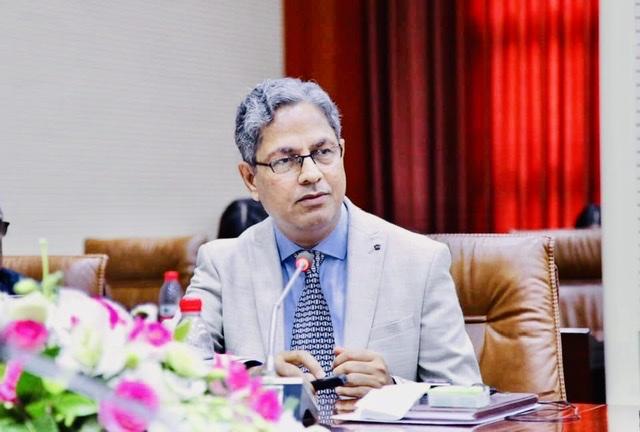 On November 15, India opted out of the trade deal, which was signed by 15 Asia-Pacific nations, including China.

In November last year, India decided not to join the RCEP agreement as its key concerns were not addressed. The key reasons behind New Delhi`s decision to remain out of the world`s biggest trade agreement include inadequate protection against import surge, insufficient differential with China, possible circumvention of rules of origin, keeping the base year as 2014 and no credible assurances on market access and non-tariff barriers.

For India Sentinels, The Pioneer's Principal Correspondent Sapna Singhhas interviewed Swaran Singh, chair & professor, Centre for International Politics, Organisation & Disarmament (CIPOD), School of International Studies at Jawaharlal Nehru University, New Delhi on RCEP and India's stand along with other burning issues pertaining to New Delhi.

Sapna Singh: How do you see India's absence from Southeast and East Asian Economic groupings in context of recent signing of the RCEP?

Swaran Singh: India's absence in the recently signed Regional Comprehensive Economic Partnership (RCEP) of 15 nations of the Asia-Pacific can be best described as a missed opportunity for both sides. Had India's genuine concerns about its small and medium industries and skilled manpower been engaged seriously, India's joining RCEP would have opened India's largest market to these partner nations. As third largest economy in the region -- with perhaps highest potential for infrastructure building that can also materialise its potential for high economic growth rates -- India joining the RCEP would have made RCEP world's largest and most dynamic Free Trade Area.

Especially, in face of continuing global health and economic crisis, India's joining RCEP would have opened up India's largest market for these partner nations thereby providing a critical boost for much needed demand creation and economic resilience. Of course, all is not lost. The nations of the RCEP recognise India's significance and have reiterated their desire to continue to engage India in negotiations. As for India, it already has Free Trade Area arrangements with ten ASEAN members as also with several other members of the RCEP. Also, RCEP remains but only one of several multilateral forum in this region and India remains part and parcel of most other regional initiatives. These have been mutually productive leading to India's constantly increasing acceptability with most countries in this region.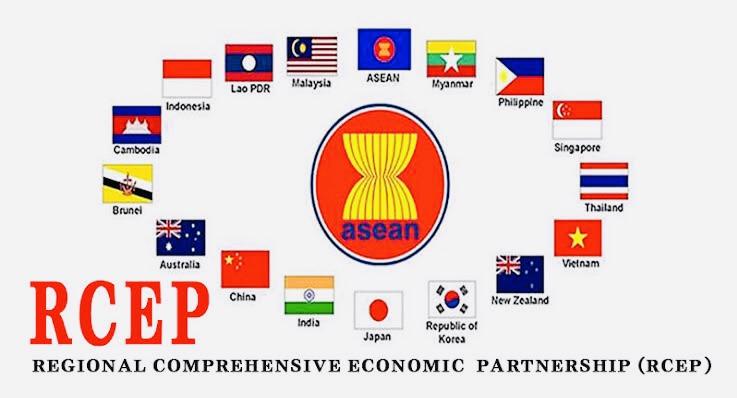 Sapna Singh: As we know, New Delhi's priority is Indian Ocean's neighbourhood but QUAD is also there - the US is pivotal member. How will India balance its equations particularly when its economic sluggishness makes it hard for it to boost Defence expenditure?

Swaran Singh: With all its limitations, India has been and remains been an influential voice in most multilateral forums addressing various regional and global challenges. Recent period has witnessed increasing acceptability of India, sometimes even as a couterwright to China's unprecedented rise followed by its increasingly assertive behaviour. This has seen major powers, including India, coming together to ensure China plays by the rules and respects well established norms of behaviour. India's most recent economic deceleration is likely to be at best short and not dent its economic fundamentals. India has already signed contracts worth $20 billion over last two decades so a brief interlude in defence procurements may not major impact its defence preparedness.

As regards India's maritime focus, no doubt India remains far too conscious about its immediate region of the Indian Ocean rim. But over half a century, India has evolved close and institutionalised cooperation with these nations. It is from its time tested role in Indian Ocean Rim-Association for Regional Cooperation -- now called Indian Ocean Rim Association -- as also India' specific initiatives like Security And Growth for All in the Region (SAGAR) or Indian Ocean Naval Symposium (IONS) that recent past has seen New Delhi becoming engaged with the new formulation of the Indo-Pacific region. This is where the Quad (Quadrilateral Security Dialogue of Australia, India, Japan and the U.S.) has come to be a force to reckon with. India's growing tensions with China or its inching closer to the United State are often seen both as causes as also consequence of this recalibration of India recasting its maritime vision to engage Quad and Indo-Pacific debates. Both have reinforced each other making India an important player both in Quad strategies as well as in the Indo-Pacific narratives. Especially for the U.S. and India, being the worst victims of Covid-19 pandemic that originated in China and Beijing continued sabre-rattling with both these nations is likely to see them coming further closer in coming times.

Sapna Singh: ASEAN, a regional organisation, has been the pillar of India's Act East policy as also in building friendship with regional actors like Japan and South Korea. But as a matter of fact, India has stronger economic ties with China than any of these Asian friends. Moreover ASEAN also remains China's largest trading partner surpassing E.U. and the U.S.. How New Delhi see itself here?

Swaran Singh: Without doubt, India supports centrality of ASEAN in regional discourses of the Asia-Pacific and now Indo-Pacific Region where last half a century has seen India building stronger partnership with major regional powers like Japan, Australia, South Korea. China of course mains India's most formidable challenge. But China also remains largest single source of India's imports though many experts believe that this could change in face of recent pandemic and border tensions. Indeed China's rise and its cultivation of various ASEAN leaders -- making few of them fall for its economic lure -- has made experts raise questions about whether ASEAN can come clean on its increasing engagement with rising China does not compromise its basic premise of ensuring that it does not hurt core interest of major powers. This can potentially open possibilities of Quad replacing ASEAN as the central axis of regional security architecture.

India and Japan, and South Korea -- all three being conscious of China's increasingly assertive policies -- have already evolved as close strategic partners with others like the U.S. and Australia in spearheading this evolving of a new regional security architecture. Quad Plus today includes South Korea, Vietnam, New Zealand and this fits perfectly with India's vison of building an 'inclusive' Indo-Pacific region. Likewise, congagement (containment via engagement) of China remains agreed policy with most regional powers. The U.S. as well, which has seen President Trump's China policy being largely whimsical, confrontationist, personalised and bilateral is expected to now see a clear shift to building alliances driven congagement of China under president Joe Biden. This will indeed provide greater manoeuvring space for New Delhi's interlocutors who were increasingly becoming concerned with U.S.-China trade wars and polemics forcing all others into making that difficult choice of having to choose between the U.S. and China.

Sapna Singh: Interestingly, small nations Myanmar, Cambodia have joined RCEP while Vietnam, Indonesia, the Philippines and Japan too, despite having maritime territorial disputes with China, why can't India? New Delhi has high hopes from Washington? Please elaborate.

Swaran Singh: The main reason for India not joining RCEP had been its continuing and rising trade deficit with six of these fifteen partner nations. Second, the RCEP that allows few of its partner nations to subsidise export competitiveness of some of their sectors would have threatened India's small and medium industries without opening doors for India's skilled, let alone unskilled, manpower surplus. Surely, other smaller nations have made their own calculations; or some of their leaders have been so cultivated by Beijing so as to overlook not just their vulnerabilities to China's trade practises but even their territorial and maritime disputes with China.

No doubt India has high hopes from its strategic partnership with the U.S. Their interactions have witnessed impressive pace of signing various foundational and other agreements thereby institutionalising their strategic partnership. But for India, it is not a case of either or between China and the U.S. and India will continued to calibrate its engagement with both these nations such as to serve its core nation interests. The U.S. remains world's most powerful nation while China has come to be seen as challenger to U.S. global leadership. But unlike U.S., China also has had difficult relations with India and the two share long disputes border. So India will have to carefully calibrate its interactions with both these nations. As we say in International Relations, there are not permanent friends or foes; only national interests are permanent that guide foreign relations.

Sapna Singh: Will India's export find it harder to gain access to international market after RCEP development?

Swaran Singh: Without doubt, signing of RCEP will sure strengthen all their extant as also create newer channels for intra-RCEP economic relations and thereby may have an impact on their partnerships with those countries outside this arrangement. This may be especially true of India that had been engagement in these negotiations for nearly a decade and at very last minute chose not to join RCEP. However, it does not mean that India does not have economic partnerships with these nations. Indeed, India already has FTAs with most of them including ASEAN, Japan, and South Korea and is currently in negotiations for similar arrangements with Australia and New Zealand.

Even in the most immediate backdrop of the ongoing health and economic crisis that were triggered by Covid-19 pandemic -- which originated in China and has seen most nations being upset with China -- countries like India, Japan, Australia have launched new initiatives like trilateral Supply Chain Resilience Initiative. Only in June India finally acceded to Australia joining U.S.-India-Japan Malabar naval exercises making it naval exercises of Quad. The first edition of it took place in India's Bay of Bengal. Such initiatives leave only China out of these arrangements. But it is commonplace that India's relations with China have remain, for lack of better word, complex. So since China had gradually come to be most influential voice in the making of RCEP it was prudent for New Delhi to stay out of RCEP. India has likewise strengthened BIMSTEC (Bay of Bengal Initiative for Multi-Sectoral Technical and Economic Cooperation) over SAARC (South Asia Association for Regional Cooperation) to build engagements with its immediate neighbours minus Pakistan.


---