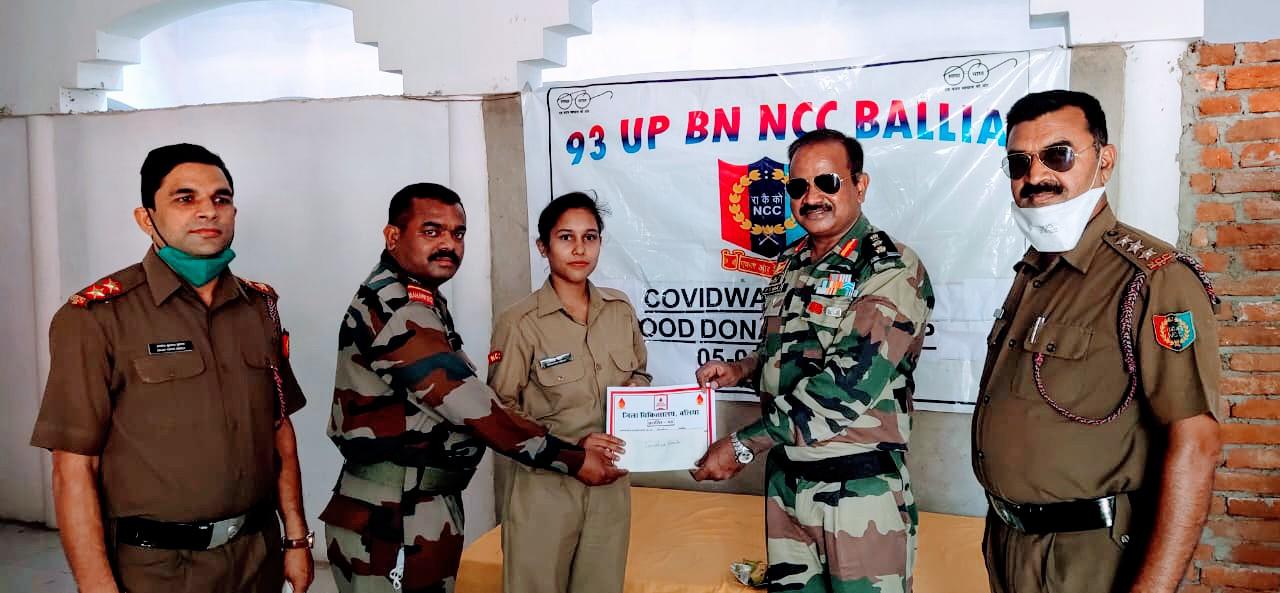 Ballia: 93 UP Battalion National Cadet Corps' (NCC) 45-day-long mass awareness programmes to battle coronaviris was concluded on Sunday.
During their deployment in Ballia district of Uttar Pradesh, the cadets of 93 UP BN NCC has contributed significantly in fight against COVID 19 by ensuring social distancing.
They were deployed at banks to manage the crowds, participated in blood donation, distributed masks, sanitisers and food items.
The disciplined cadets of NCC smoothly functioned during their 45-day-long service to the nation.
"Cadets of 93 UP BN NCC Ballia were deployed in support of district administration under #NCCYOGDAN to ensure social distancing at 10 banks. Col D S Malik CO ensured that cadets adhere to all personal safety norms & carryout the duties in a professional manner," the NCC had said in a tweet few days back.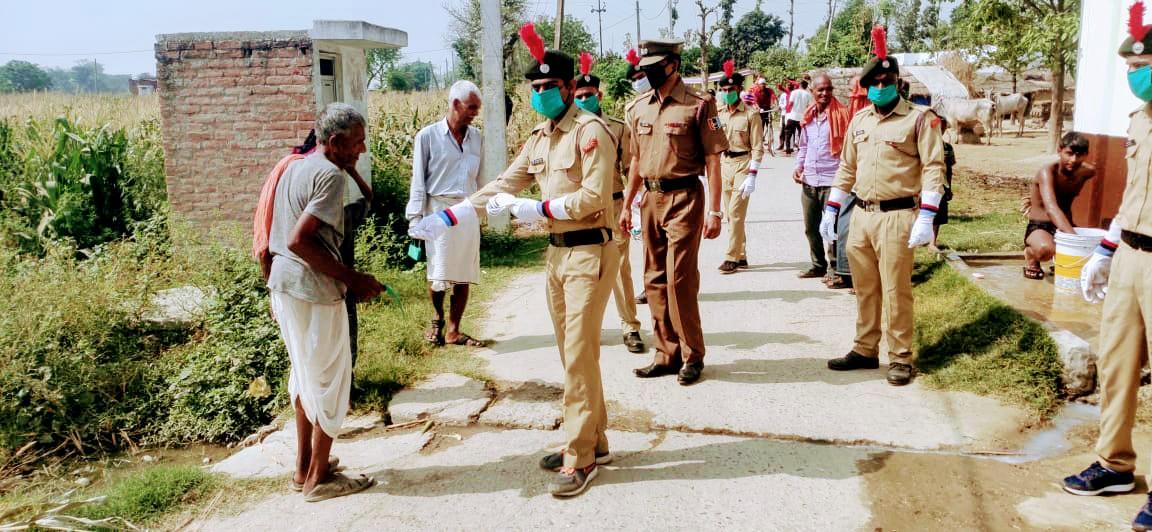 Commanding Officer of 93 UP Bn NCC Ballia Col D S Malik compliments all cadets and staff for successfully completing over a month of deployment in Ballia District as Corona Warriors in assisting District administration.
---