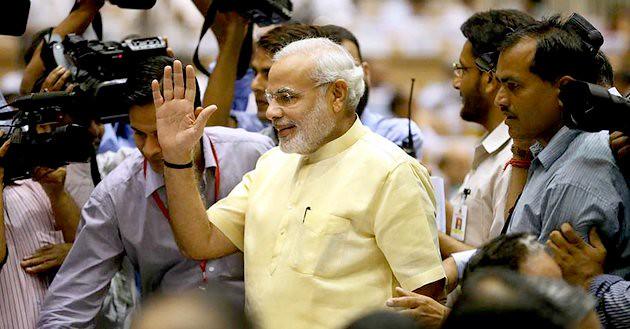 New Delhi: In the wake of coronavirus outbreak in the country, the government has decided to receive donations from abroad for the Prime Minister's Citizen Assistance and Relief in Emergency Situations Fund (PM CARES Fund), sources in the government establishment said on Wednesday.
During his online interaction with Heads of Indian Mission and High Commission last week, Prime Minister Narendra Modi had advised Heads of Mission to suitably publicize the newly-established PM-CARES Fund to mobilize donations from abroad.
It is pertinent to mention here that India had not accepted any foreign donations in the recent past.
During Kerala floods, India had declined relief assistance from foreign governments following offers of aid from several countries, including the United Arab Emirates and Qatar.
On March 28, the prime minister had announced the PM CARES Fund – a public charitable trust to combat the challenge of coronavirus pandemic.
Keeping in mind the need for having a dedicated national fund with the primary objective of dealing with any kind of emergency or distress situation, like posed by the COVID-19 pandemic, and to provide relief to the affected, a public charitable trust under the name of 'Prime Minister's Citizen Assistance and Relief in Emergency Situations Fund' (PM CARES Fund)' has been set up, an official had said when it was created last week.
The Prime Minister is the Chairman of this trust while the Defence Minister, Home Minister and Finance Minister are its members.
The COVID-19 pandemic has engulfed the entire world and has posed serious challenges for the health and economic security of millions of people worldwide.
In India too, the spread of coronavirus has been alarming and is posing severe health and economic ramifications for our country.
The Prime Minister's office has been receiving spontaneous and innumerable requests for making generous donations to support the government in the wake of this emergency, an official statement had said last week.
This fund will enable micro-donations as a result of which a large number of people will be able to contribute with the smallest of denominations. Citizens and organisations can go to the website pmindia.gov.in and donate to PM CARES Fund.
On Tuesday, the government had decided to make all donations towards the PM-CARES Fund eligible for 100 per cent tax deduction in a move to encourage contributions for the fight against the coronavirus pandemic.
The decision was part of an ordinance promulgated on Tuesday to put into effect the decisions announced by the Finance Minister last week regarding several compliance and regulatory norms in view of the coronavirus outbreak.
Further, the limit on deduction of 10 per cent of gross income shall also not be applicable for donations made to PM-CARES Fund.
---