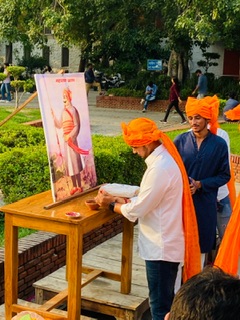 New Delhi: Student of Delhi University celebrated 486th birth anniversary of Maharana Pratap on May 9 with full fervor at the Faculty of Arts to remember his valor, courage and dedication towards the motherland.
Students paid their obeisance to the warrior King of Mewar.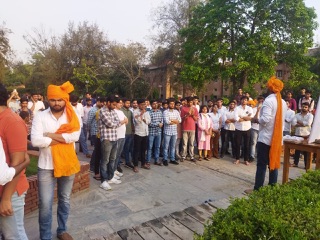 On the occasions, the students remembered a number of ferocious battles that Maharana Pratap fought during his life time to prevent the Mughal conquest of Mewar and retain independence.
Ravindra Singh Bhati, a youth leader from Rajasthan was the chief guest at the event.
"The warrior King of Mewar, Maharana Pratap, never bowed before Akbar, a Mughal king. He always fought for the motherland and territorial sovereignty."
Aman Rawat, Abhishek Singh, Ashish Singh, Anmol Singh, Kishan Singh Parmar, Nitesh Singh and Kunwar Aryan Khan were the organiser of the event at University of Delhi.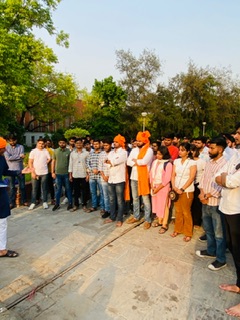 According to English calendar the birth anniversary of the 13th king of Mewar, Maharana Pratap, is celebrated on May 9.
He was born in 1540.
Maharana Pratap was born in Kumbhalgarh Fort (Pali).


---