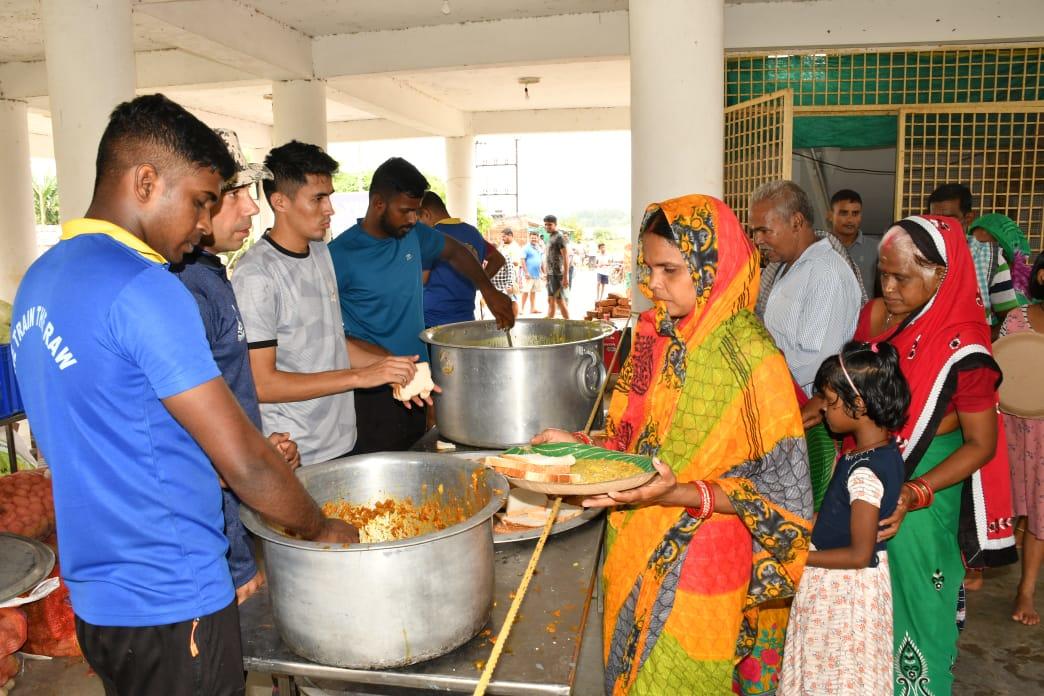 Puri: The Indian Navy team deployed for flood relief operations at Puri operationalised a Community Kitchen at Talada Panchayat of Astaranga Block of Puri district in the evening hours of August 22.
Based on discussions held by the OiC Flood Relief Team with the Sarpanch and ward members of Talada Panchayat, the team consisting of naval personnel, veterans and village sarpanch surveyed nearby affected blocks and villages to ascertain the exact damage and assistance required.
The Community Kitchen set up by the team prepared and distributed nearly 800 meals for the affected populace.
In addition, the team distributed nearly 400 dry provisions packets to severely affected people.
The medical team conducted general check up and distributed medicines to the stranded populace.
The Indian Navy has augmented the relief efforts of the State Government of Odisha to provide Humanitarian Assistance and Disaster Relief being undertaken due to heavy rains in Astaranga block of Puri District.
Diving and flood relief teams, a medical team and other experienced support staff were deployed to the flood-affected areas on 22 Aug 22.
The team comprising of 40 personnel along with necessary vehicles and boats are on the HADR mission under the aegis of NOIC (Odisha).
---