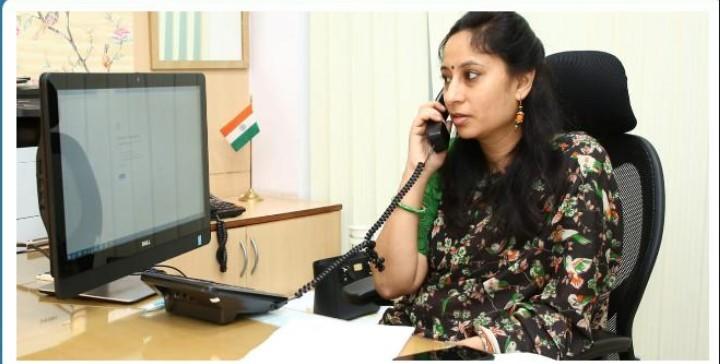 New Delhi: The Bihar government has appointed senior IAS officer Palka Sahni as the Resident Commissioner of Bihar Bhawan in New Delhi.
She was the 'Special Resident Commissioner' of Bihar during the Coronavirus lockdown to effectively tackling the concerns of migrant laborers of Bihar stranded in various Indian states after the nationwide lockdown.
"As per the notification of General Administration Department, Government of Bihar, IAS officer Palka Sahni has joined as the Resident Commissioner of Bihar Bhawan (New Delhi) on Wednesday," an official statement said.
Ms Sahni has been the District Magistrate of three districts, including Jehanabad, Khagaria, Nalanda in Bihar.
She has also been the first MD of 'South Bihar Power Distribution Company Limited'.
Her efforts strengthened the power distribution infrastructure along with the massive improvement in power availability in the state, it added.
She had led the 'Bihar State Electronics Development Corporation Limited' and led from the front in execution of IT programs.
batch IAS officer had helped set up a 24x7 Helpline-cum-Control Room at Bihar Bhawan for the holistic assistance of the migrants labourers.
---