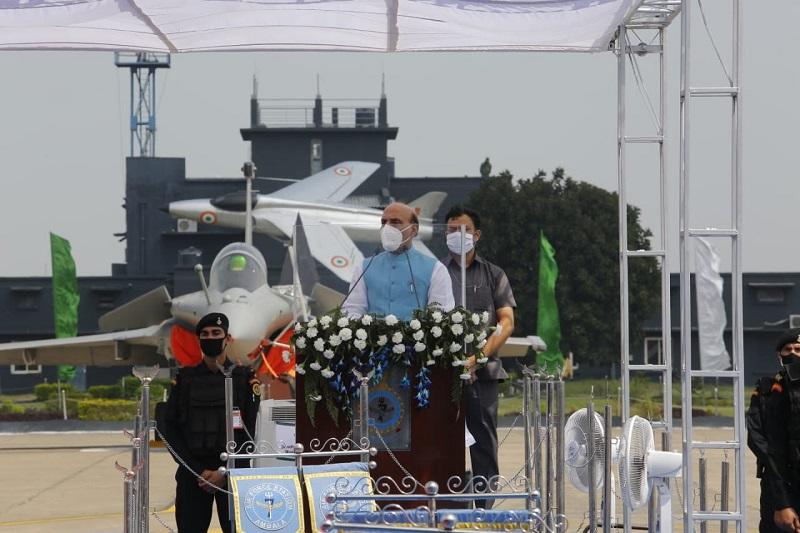 Rajnath Singh at Ambala airbase
New Delhi: Defence minister Rajnath Singh on Saturday spoke to retired Indian Navy officer Madan Sharma, who was attacked by Shiv Sena workers in Mumbai.
In a tweet on Saturday, he said, "Spoke to retired naval officer, Shri Madan Sharma who was attacked by hooligans in Mumbai and enquired about his health."
"Such attacks on Ex-Servicemen is completely unacceptable and deplorable. I wish Madanji a speedy recovery," he added.
Six people, including a Shiv Sena shakha pramukh have been arrested by Mumbai Police for assaulting the retired naval officer in Kandivali area allegedly after he shared a cartoon mocking Maharashtra Chief Minister Uddhav Thackeray.
Later, the Shiv Sena workers arrested for the assault were granted bail on Saturday on a surety bond of Rs 5,000
Aged 62, retired Naval officer Madan Sharma is undergoing treatment at a local hospital for an eye injury.



---