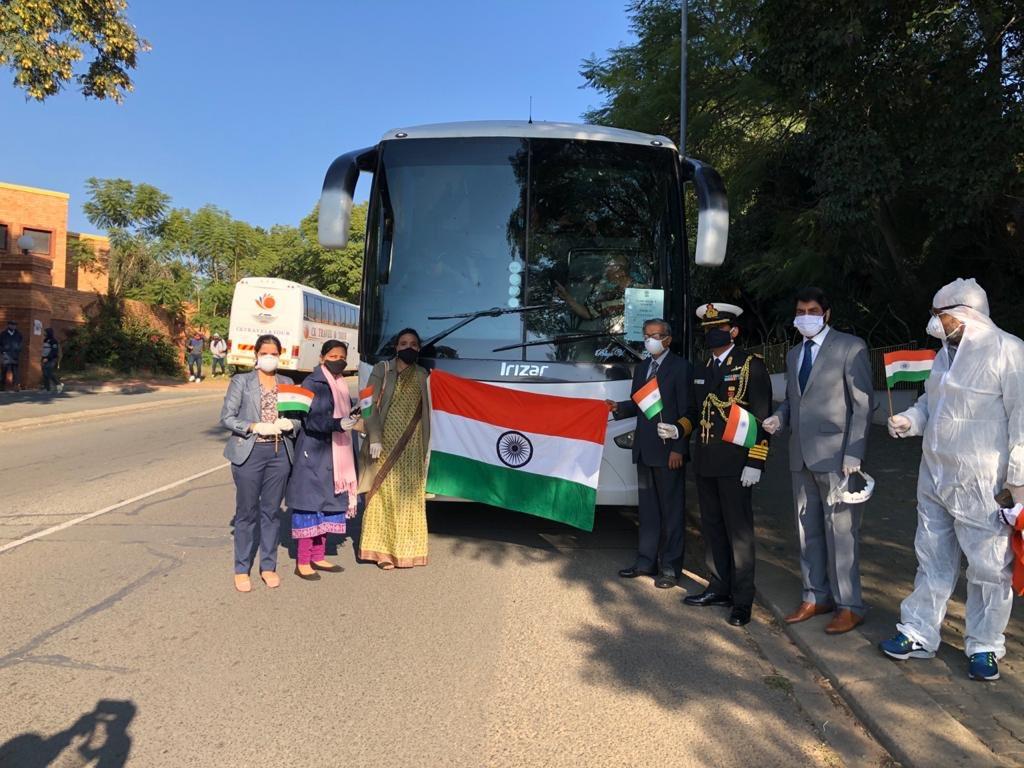 New Delhi: About 24,000 Indians stranded by the coronavirus lockdown have arrived home on flights and ships from various parts of the globe.
On May 7, India had initiated an enormous repatriation operation code named – Vande Bharat Mission, using national carrier Air India, and naval ships to bring home overseas citizens.
In the second phase of the mission started on May 16, India expects to bring back its nationals from 47 countries on 162 flights, Ministry of External Affairs Spokesperson Anurag Srivastava told reporters.
"We have moved into the second phase of this mission from 16th May onwards. This phase will last till 13th June," he said adding: "In this phase, we are including places like Istanbul, Ho Chi Minh city, Lagos, etc and increasing flights to the US and Europe. We are also looking at developing Frankfurt as a hub."
In the first phase, the focus was bringing back Indians in the Gulf region.
There were some 8-10 million Indians in Bahrain, Oman, Qatar, Kuwait, Saudi Arabia and the United Arab Emirates before the repatriation began.
India had also sent some flights to the UK and the US too.
Till Thursday afternoon, India had repatriated 23,475 Indian nationals, the Spokesperson said adding that these included 4,883 workers, 4,196 students and 3,087 professionals besides others.
"We are also receiving our nationals stranded abroad onboard flights from other countries which are coming in to evacuate nationals of those countries," he said.
Till now, some 259,001 Indians from 98 countries had registered to return home, Mr Srivastava said.
"Most of those who have registered to return are workers" or about 28 % of the total. Almost 25% of the total were students, he said. The others were professionals – about 14.5% and tourists who made up more than 7%. Then there are others like fishermen, deportees and those granted amnesty, he added.
In terms of numbers, among those with compelling reasons registered to return, 16991 are those facing medical emergencies and 8746 pregnant women and elderly persons, Mr Srivastava said.
"We are also facilitating travel of our nationals as well as foreign nationals on outbound flights under Vande Bharat Mission. Three flights to the UK on 16th, 18th and 20th May have already left. Two flights have departed to the US on 18th and 20th May. There are four more flights scheduled to the US and two to Frankfurt," the spokesperson added.
---